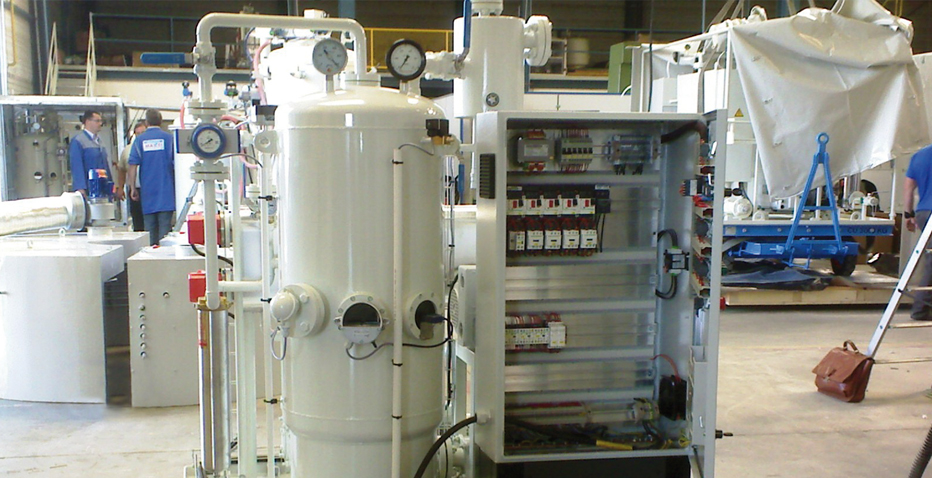 Small is beautiful: Compact frame concept with LSC cabinet wiring
What started with a streamlined control cabinet solution progressed into a close partnership. Every engineer's dream is to make machines and mobile equipment more compact. LÜTZE found a solution for a French mechanical engineering company – the start of a beautiful friendship.
Arras Maxei is a mechanical engineering company based in the North of France. For over 60 years, the company has been a competent partner and supplier to manufacturers of transformers and electrical motors. Part of the company's work involves building mobile and stationary machines used for refining dielectric oils. As the properties of oil deteriorate over time due to exposure to oxygen, humidity and other impurities, this can result in damage such as the combustion of a transformer.
Thanks to years of experience, the engineers know precisely the mechanical, thermal and thermodynamic processes in transformers and electric motors. This competence is reflected in the impregnating, drying or polymerising machines and equipment and in the vacuum furnaces and furnaces at Arras Maxei.
LÜTZE and Arras Maxei have been working together for the last four years. In the beginning, the French exclusively used converters and power supply units from LÜTZE in their machines. The two companies then analysed the exact requirements of Arras Maxei and found potential to optimise the design of their machines. The problem of restricted space especially meant the use of mobile equipment.
Thanks to the compact LSC frame, the control cabinets could be installed inside the machine frames instead of next to them. The machines could therefore feature a more compact and mobile design than was previously the case.
The LSC frames also deliver far more flexibility and reserves. Four specific LSC standard configurations cover all the machine categories and applications of this French company. Today, approximately 70 machines fitted with LSC frames leave the factory each year. A satisfying success owed in part to the proximity and competent solutions of LÜTZE SAS France as well as the excellent relationship between the planning and design offices in Arras and Weinstadt.
A close and mutual partnership has gradually developed between the two companies. They can tackle the different installation problems together as a team. Products from the LÜTZE range always provide solutions to these problems, such as the M12 connector technology, valve connectors, power supply units, relays or converters. LÜTZE was also recently contacted about industrial cables – a friendship that lasts.
Raphael Rossi, LÜTZE France