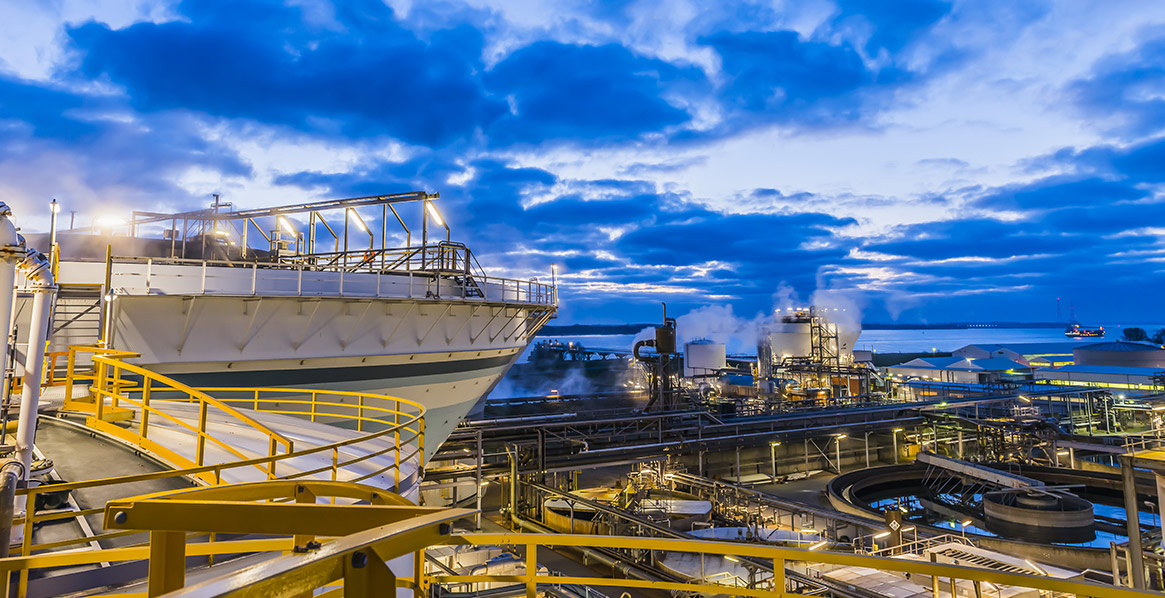 Duct-free wiring at this chemical giant's sites, worldwide
The AirSTREAM wiring system enjoys widespread popularity, for example at Dow, the material science company, that uses Lütze's solution at its sites across the world.
Dow? Heard of that name, yes, that's right! Dow is part of our everyday life, for instance in innovative packaging for food and in cold chains. In insulation foams of whisper-quiet household appliances. In wonderfully dampened sneaker soles and comfortable mattresses or car seats. In durable cosmetics. In reliable adhesions and seals on household, electrical and garden appliances. Even in the fluid of solar systems on roofs. The Dow portfolio comprises plastics, industrial semi-finished products, coatings and silicones, and offers customers a wide range of differentiated, science-based products and solutions in high-growth sectors, such as packaging, infrastructure and consumer goods.
Used across the globe for the past ten years
The Dow dimension: This company looks back on a 125-year tradition and operates 109 production sites in 31 countries with a headcount of around 36,500. Dow has 10 production sites in Germany, the largest of which is in the town of Stade in Lower Saxony. Although the company headquarters are in the USA, Stade is the center as far as standards for so-called global control centers are concerned - the heart of every production facility. And LÜTZE is a trusted partner here: for the past ten years, Dow has been installing the LÜTZE LSC-B wiring frame into the control cabinets in control centres. After the end of the LSC production, steps were recently taken to switch to the newly developed AirSTREAM wiring system that received its final approval for use across the globe.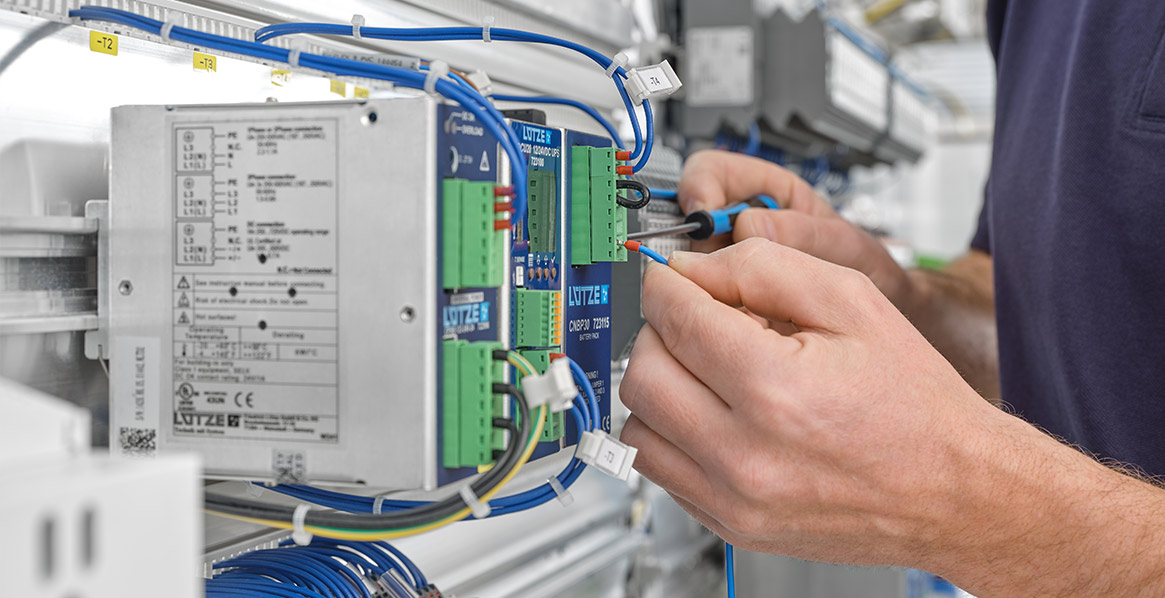 Wiring with the AirSTREAM System (an example). (Picture: Friedrich Lütze GmbH)
A convincing wiring solution
The duct-free AirSTREAM wiring system is far superior to the concept of the classic mounting plate. Factors that were important for Dow include the greatly reduced space requirements, higher flexibility, as well as the good cable routing, that does not need any cable ducts, which makes the control cabinet extremely well organized. According to Dow, everything is easy to get at, for instance to take measurements or rectify faults, because it can be accessed from the front. Thanks to the deliberately simple design, a higher level of standardization is achieved, which of course pays off when installed at more than 100 sites worldwide, as this guarantees a reliable and consistent design. Another benefit is the simple order process: LÜTZE packs the frame and the accessories package under one single item number and delivers them across the world, and everything fits and works reliably.
Weighty odds and ends
Talking about accessories: These small things are not irrelevant for Dow. The far-reaching and recently expanded product range was one of the reasons to switch to AirSTREAM. A customized slide nut was especially included in the portfolio. Its raised head forms a flat surface between the bar and the nut making it ideal for attaching components with a lock-in catch. Other relevant accesssories for Dow are wire holders for the clean sorting of cables on the rear side and ribbon cable grounding. The AirSTREAM frame has double hollow chamber profiles to meet spatial separation requirements when installing intrinsically safe circuits.
"If you can't do it better, why do it at all?" Lütze applied this election slogan of Herbert H. Dow, the company founder, when it invented the control cabinet wiring.
Author: Bernd Hütter, Product Market Manager at Friedrich Lütze GmbH
Picture credit cover: Hager Press