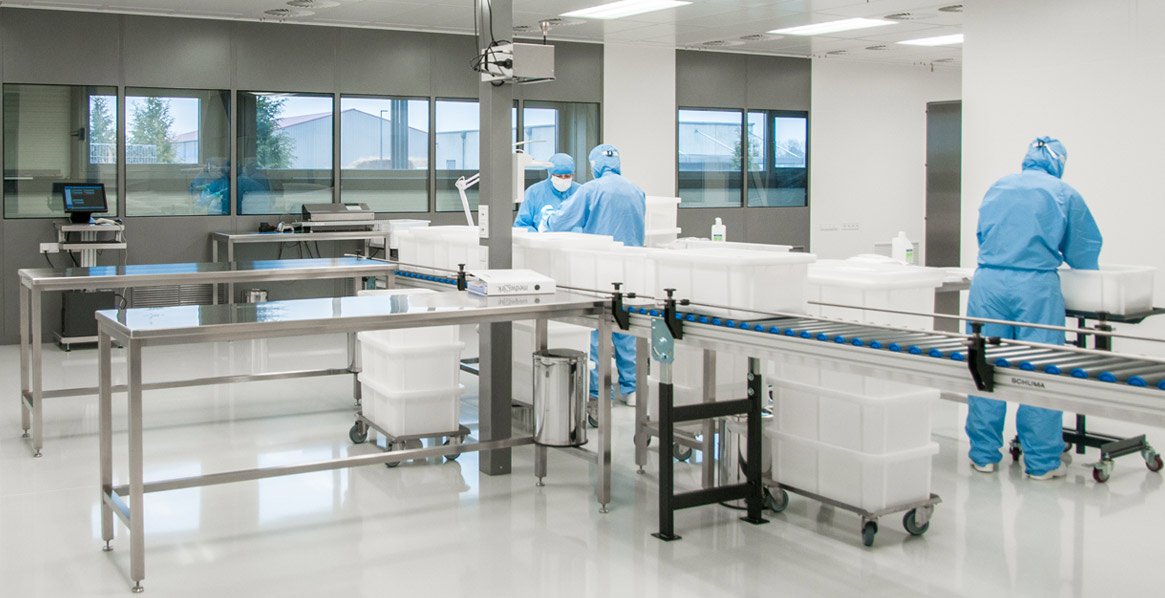 Control cabinet compact solution for clean rooms
Nerling, a company based in Renningen, is an important player in the specialized measuring and clean room market. Why have these meticulous Swabians been using the AirSTREAM wiring system for many years? And now in its compact version? The electrical engineer gives a very clear answer here.
Very few specialists can meet these needs, tailor-made and highly technical system rooms that have an extremely low level of particles and are moisture and temperature stable. Nerling Systemräume GmbH is one of the world's leading manufacturers in the world. This family-owned company plans and designs clean rooms, measuring rooms and controlled areas, or even tempering chambers. These designs always include in-house developed control systems that regulate the supply air, temperature or moisture, and also air-lock entrances, LED lights or automation tasks. They are ideally equipped to reach an ISO-classified particle-free atmosphere, the ability to filter particles smaller than 0.5μm requires a huge level of know-how. In parallel, Nerling still focuses on its original business idea of partition walls that are used to create rooms and cabins for all kinds of applications.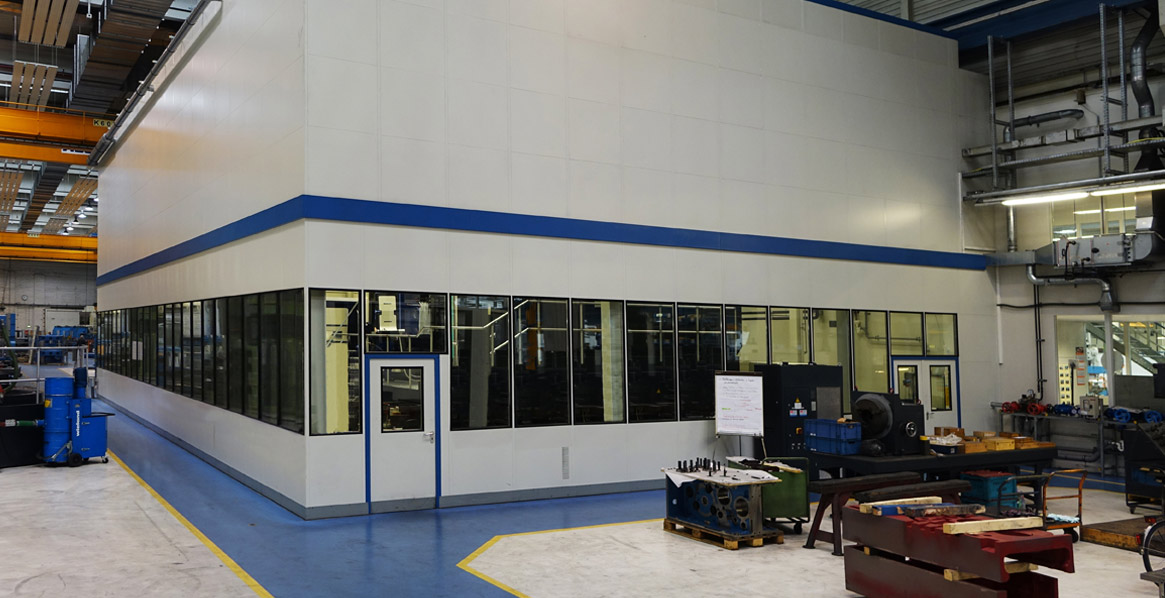 Clean room system for sensitive production areas
LÜTZE's frame on the list
It's no wonder then, that these meticulous inventors also have their own control cabinet construction team. And something fundamental changed when Martin Haas joined Nerling as an electrical engineer about eight years ago. "I learned to appreciate the value of the LÜTZE wiring system in my former company. I practically grew up with this system even though it was still a classic niche product at the time." After moving to Nerling, Haas was suddenly faced with using classic mounting plates again. "These were often very full due to the fact that small cabinet formats were required and this led to hotspots in the cable ducts." Haas was able to safely recommend the duct-free frame by LÜTZE. "Everyone here was very enthusiastic about this innovative concept," and we were able to quickly and completely change the design of the wall-mounted and stand-alone cabinets to the respective latest configuration level of the LÜTZE system. "This has allowed us to gain about 20 to 30 percent more space and remedy the heat problems," says Haas.
Compact solution with great strengths
It was therefore a logical step when, in 2014, this electrical engineer was one of the very first users to consider, and then start using the new AirSTREAM frame. As Haas says, the spatial conditions in system spaces are often 'not great'. The thermals of the AirSTREAM wiring system that had be optimized again, allow designers to reduce the size of their systems instead of having to opt for one size bigger to ensure that there is enough space for their parts and heat dissipation. In 2019, as if on cue, the new compact version of the wiring system was launched. "This is also a valuable argument for our project managers in the field," explains Haas. Customers love to pack in as much technology as possible, whilst using as little space as possible.
AirSTREAM Compact is a solution specially designed for smaller control cabinets, for instance those used in the special machine construction sector. In addition to the above-mentioned space gains, the compact system has the same thermal benefits as the popular classic AirSTREAM frame, thanks to the fact that air can circulate almost freely, the homogenous climate saves considerable amounts of cooling energy, and therefore also emissions of the greenhouse gas CO2. This product expansion covers an enormously broad spectrum, from the smallest switchbox through to the largest applications with several fields.
What did the engineer Haas bring to Nerling? For example, the current control LOCC Box that is used 'in all cabinets with a 24 V mains adapter.' One of the reasons for this was a critical situation with standard fuses he experienced in one of his former companies. On the search for a decent 24 V fuse, he was completely convinced by the LOCC Box, also thanks to its variable configuration possibilities.
So, it looks like real teamwork, Nerling builds absolutely clean and ideally conditioned rooms – and Lütze ensures an excellent climate in the now gratifyingly compact control cabinet.

Author: Jessica Stoll, sales engineer at Friedrich Lütze GmbH