2021

New LOCC-Box generation for electronic current control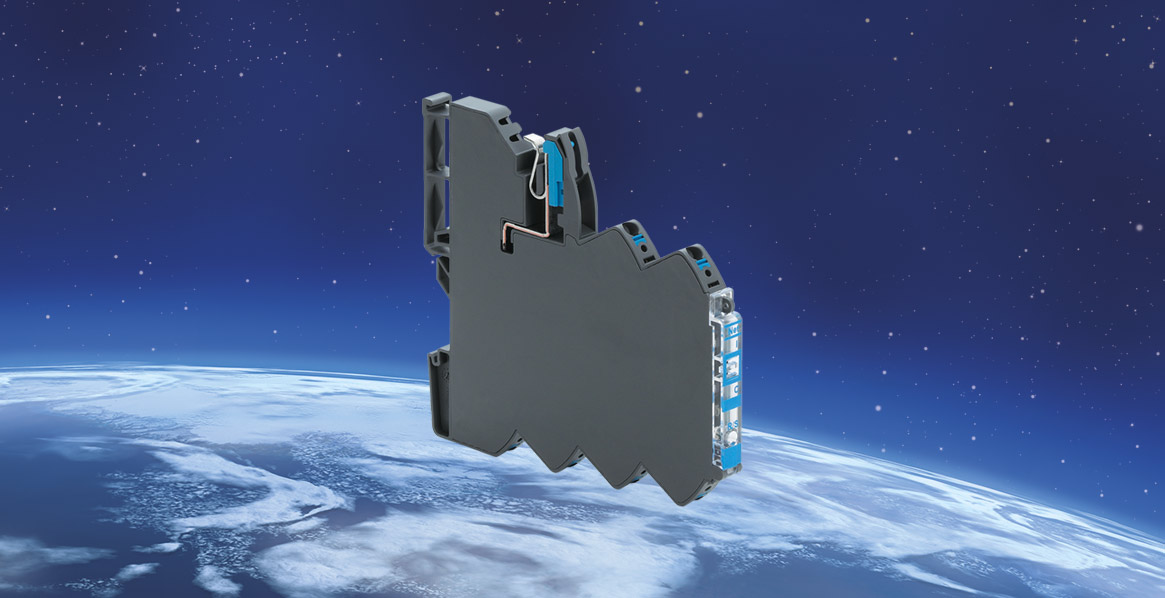 November 22, 2021
New LOCC-Box generation for electronic current control
For many years LÜTZE has continued optimising the successful LOCC-Box current control family to improve the ease of assembly, the connection technology and control cabinet performance, without compromising on the unique selling points, such as the pa-tented characteristic curves and large variability.
The upgrade allows completely tool-free installation of the LOCC-Box in the control cabinet. Instead of the cage clamps that are usually used, LÜTZE uses the future-oriented Push-In technology and therefore offers a much greater clamp gauge. Conductor gauges up to 2.5 mm² with and without ferrules are possible and can be connected easily. Ergonomically arranged blue actuators allow easy dismantling of the conductors. The new modules have a test opening; the proven slit for the bridging system continues to ensure less wiring effort.
The LOCC-Box housing is now 8 mm thinner creating even more space and free flowing air in the control cabinet. A spring integrated into the base of the module improves the hold significantly; the LOCC Box therefore sits very securely on the DIN hat profile. The new, rounded design of the LOCC-Box aids innovation and handling efficiency, and installation is now smoother and easier. Also, the LÜTZE engineers have equipped the LOCC-Box with additional LED functions that inform the user about the actual and target settings.
The new LOCC-Box modules are compatible with all previous models and will be available from the first quarter of 2022.
LOCC-BOX background
The LOCC-Box (LÜTZE Overload Current Control) has now become a quasi standard in many control cabinets with regard to overload and short-circuit control. Thanks to the patented trigger behaviour along defined characteristic curves, the LOCC-Box allows the creation of selective voltage supplies. In the event of an error, only the affected circuits are shut down, and the other unaffected circuits can continue to function. The system stores errors and thereby prevents the reoccurrence of the same malfunction the next time it is switched on. Errors are reported to various field bus systems either by means of hardware or via a gateway. LÜTZE supplies the LOCC-Box in various models: the standard models LOCC-Box-FB and LOCC-Box-Net offer up to 50 setting options. LOCC-Box-Net is designed for communication via various field buses and is therefore ideal for Industry 4.0 or IIoT applications.
Starter models, such as the LOCC-Box-EC or the 2-channel LOCC-Box-ED, are designed for cost-saving applications.
Number of characters: 2935
Press contact
Wolfram Hofelich
Friedrich Lütze GmbH
Bruckwiesenstr. 17-19
71384 Weinstadt, Germany
info

(at)

luetze.de
Tel +49 7151 6053-0
Fax +49 7151 6053-277
Press download