2020

Easy wiring in difficult-to-access areas of the control cabinet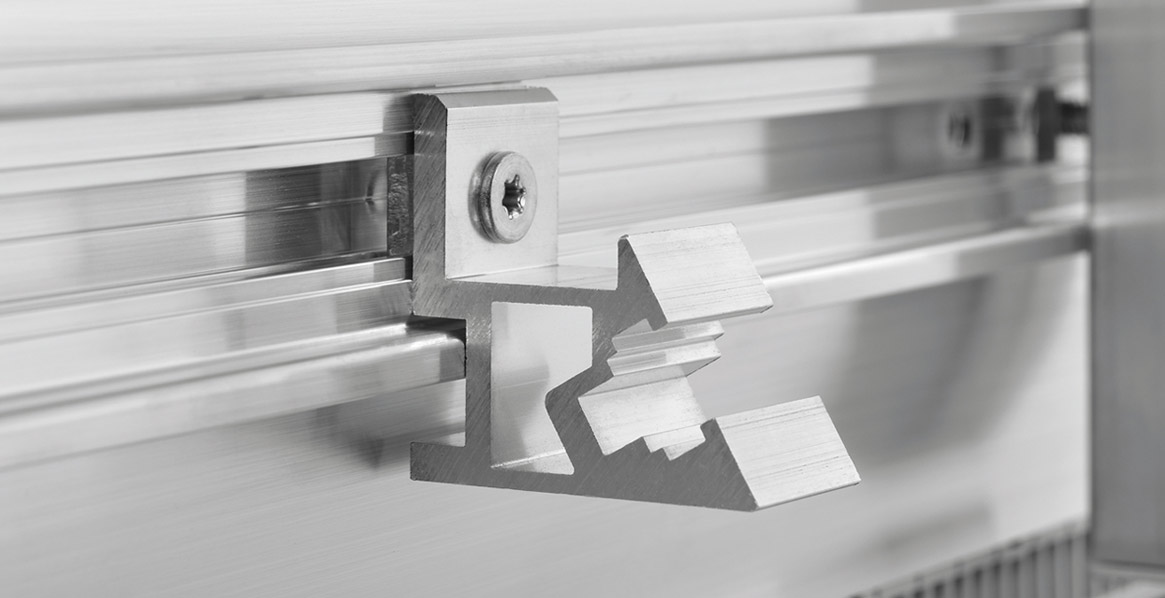 March 09, 2020
Easy wiring in difficult-to-access areas of the control cabinet
LÜTZE AirSTREAM angle adapter | Art.-No.: 330926.0010
LÜTZE presents the angle adapter KSS for its wiring systems AirSTREAM and AirSTREAM Compact that greatly facilitates wiring in control cabinets.
The angle adapter is used if components and bars are installed in difficult-to-access parts of the control cabinet and facilitates the wiring of terminals in the lower and upper area of the cabinet. Thanks to the angle adapter, devices and hat rails can be tilted forward easily and therefore guarantee improved visibility and access to the terminals.
The new AirSTREAM angle adapter KSS made of aluminum is suitable for fixing components, e.g. hat profiles at an angle of 30° vertically. KSS can be attached very easily to hat profiles or assembly webs in the sliding nut channel. At the same time, the angle adapter itself has a slide nut channel for affixing hat profiles. LÜTZE's AirSTREAM angle adapters are 22 x 40 x 40 mm (WxHxD) and are sold in units of 10.
AirSTREAM background
The duct-free AirSTREAM wiring system enables the climate in the control cabinet to be improved so that the active cooling output can be minimized. In contrast to conventional control cabinet designs with mounting plates, the design is separated from the wiring level in the AirSTREAM and cable ducts that impair the flows are avoided. Also, a chimney effect is created behind the wiring frame and ideally, the cold air is guided downwards to the rear and then to the front and upwards again. Therefore, a cool zone is created on the rear side of the cabling. Permanent air circulation is generated between the warmer wiring front side and the cooler wiring rear side.
The flexible design and lack of cable ducts in combination with the AirSTREAM system generates more space in the control cabinet and helps to save time when wiring, mounting and dismantling.
Number of characters: 2,367
Press contact
Wolfram Hofelich
Friedrich Lütze GmbH
Bruckwiesenstr. 17-19
71384 Weinstadt, Germany
info

(at)

luetze.de
Tel +49 7151 6053-0
Fax +49 7151 6053-277
Press download