2019

Tool-free cable pass in the control cabinet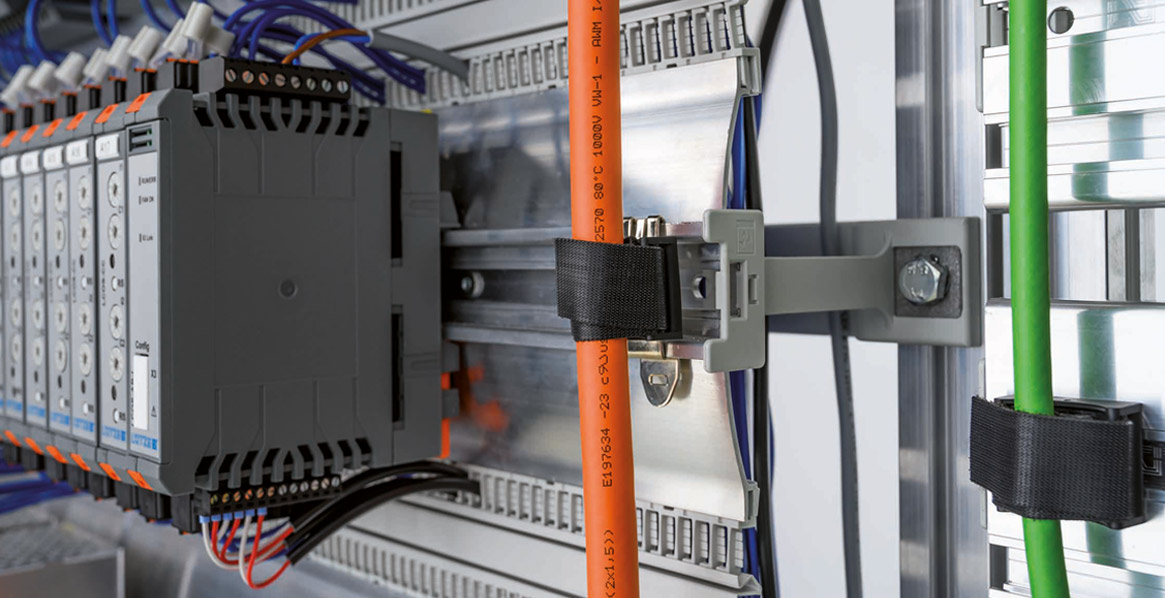 February 18, 2019
Tool-free cable pass in the control cabinet
LÜTZE hook and loop adapter | Art.-No.: 380251.0010
LÜTZE presents two UL-certified hook and loop adapters that can be used as installation aids for fast and easy attachment of cables, wires and hoses when wiring control cabinets. Cable clips or cable ties are no longer required.
LÜTZE supplies the hook and loop adapters in two models: Firstly, for hat profiles and secondly for all profile types of the AirSTREAM wiring system. The hook and loop tapes integrated in the adapters can be used to hold individual or several cables in a clamping range of 8-35 mm without crushing or pinching. The fact that hook and loop tapes can be opened and closed many times without wear make them particularly suitable for retrofitting parts or expanding installations. The LÜTZE hook and loop adapters can, in a few simple steps, be retrofitted to existing control cabinet installations. The hook and loop adapters can be used flexibly and allow vertical or horizontal cable installation. Data cables can now be installed outside the AirSTREAM bracket to ensure separation of the main and control wiring. The hook and loop adapters are made of glass fibre-reinforced polyamide and are self-extinguishing acc. to UL94-V0.
Mounting and handling of the LÜTZE hook and loop adapter in a few simple steps
When mounting to the aluminium profiles (MS/ MA bars, RG 035 and the VPSym) of the LÜTZE AirSTREAM wiring frames, the hook and loop adapter is mounted with a clamping foot so that it is parallel to the profile by turning it 45° in a clockwise direction into the groove of the aluminium profile, or crosswise to the profile by turning it 45° in an anti-clockwise direction. This rotating movement guarantees that the cable can be installed both vertically and horizontally.
LÜTZE also supplies a hook and loop adapter that is suitable for mounting on the 35 mm hat profile. The socket can be clipped on with a snap foot without tools.
Number of characters: 2,255
Press contact
Wolfram Hofelich
Friedrich Lütze GmbH
Bruckwiesenstr. 17-19
71384 Weinstadt, Germany
info

(at)

luetze.de
Tel +49 7151 6053-0
Fax +49 7151 6053-277
Press download