2019

Custom Cable Feed-Through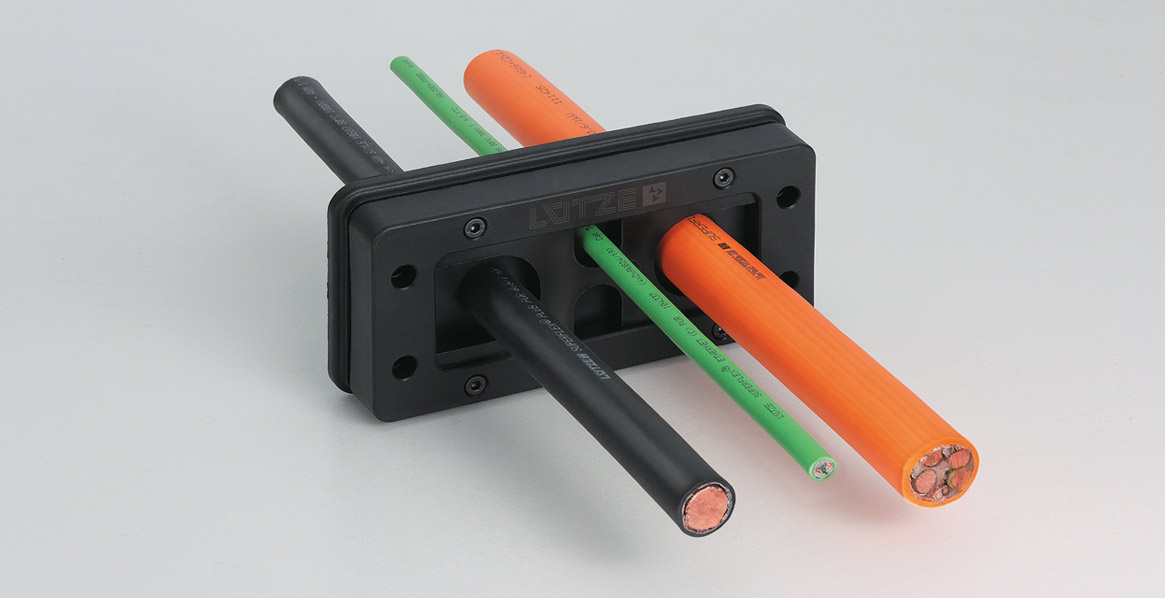 March 20, 2019
Custom Cable Feed-Through
LÜTZE presents the customizable Cablefix® One cable feed-through system at the 2019 Hannover Messe.
The new Cablefix® One cable feed-through system by LÜTZE provides industrial users with a fully flexible solution when feeding cables into control cabinets. This is based on pre-configured sealing inserts which use the "onion ring" principle, and which can be individually adjusted between 5 and 29 mm depending on the cable diameter. LÜTZE offers the Cablefix® One cable feed-through sets – available for the feed-through of 4, 7 or 10 cables – in a complete set including sealing inserts. Instead of numerous individual elements with many different order numbers, only one complete set with one LÜTZE part number needs to be kept in stock. This reduces the cost of purchase and storage considerably. In practice, the new cable feed-through system impresses with its user-friendly handling, space-saving design and reduced installation time. The system is also suitable for cable assemblies. The LÜTZE Cablefix® One cable feed-through system complies with protection class IP65, provides strain relief as per EN 62444, features 4X UL certification and is manufactured from fully flame-resistant material.
Mounting the LÜTZE Cablefix® One cable feed-through system is extremely easy and can be done in just a few steps: From the front, the cables are pushed through the feed-through frame and the aperture of the control cabinet. After this, the feed-through frame is screwed together. Depending on the cable diameter, superfluous elements of the seal kit are removed and the sealing element is guided over the cable. Finally, the pressure plate of the frame and the front frame are fitted and screwed securely into place.
Number of characters: 1,955
Press contact
Wolfram Hofelich
Friedrich Lütze GmbH
Bruckwiesenstr. 17-19
71384 Weinstadt, Germany
info

(at)

luetze.de
Tel +49 7151 6053-0
Fax +49 7151 6053-277
Press download