2019

Cat 6A cabinet bushing with IP 67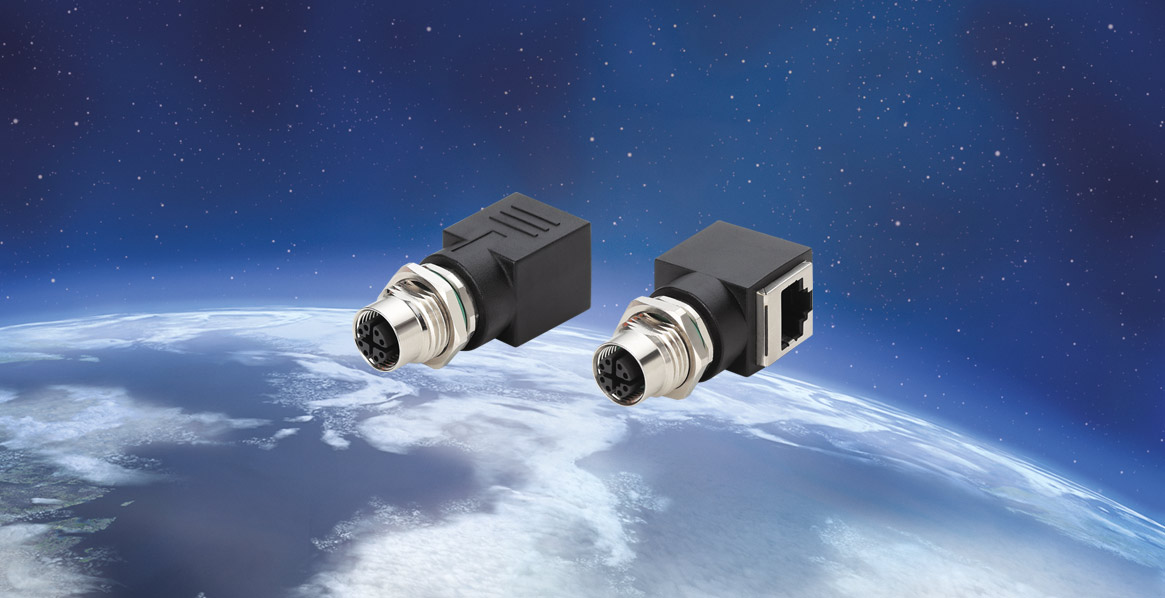 December 03, 2019
Cat 6A cabinet bushing with IP 67
LÜTZE control cabinet bushing M12 - RJ45 | Art.-No.: 490230 and 490231
LÜTZE introduces a compact control cabinet bushing with an M12 bush / RJ45 bush and a very high protection class IP 67.
LÜTZE's new Cat 6A control cabinet bushing allows designers of control cabinets and machines to not only create real-time-capable 10 Gbit/s service interfaces via PROFINET, Industrial Ethernet or SERCOS, LÜTZE's control cabinet bushing also offers the very high protection class IP 67 and an extended temperature range of -45 °C to +85 °C. The new control cabinet bushing is therefore predestined for use in extremely rough industrial environments. LÜTZE now offers the new bushing in a version with a straight 180 degrees or with an angled 90 degrees RJ45 outlet for the inside of the cabinet.
The new LÜTZE control cabinet bushing has an 8-pin and X-coded M12 bush with a protection class of IP 67 on the outside of the cabinet for connection. There is an 8-pin RJ45 bush for connection of conventional path cable on the inside of the cabinet. The locknut for mounting in the control cabinet is included in the scope of delivery.
The LÜTZE bushing has a very compact and durable casing and a continuous 360 degree shielding. The mechanical service life of the new control cabinet bushing is designed for more that 100 insertion cycles. It also has a very low installation depth of just 47 mm, which is one advantage during mounting.
The new LÜTZE cabinet bushing can also be used for Power over Ethernet (PoE) applications, so that a separate current for selected units is not required.
Number of characters: 1,816
Press contact
Wolfram Hofelich
Friedrich Lütze GmbH
Bruckwiesenstr. 17-19
71384 Weinstadt, Germany
info

(at)

luetze.de
Tel +49 7151 6053-0
Fax +49 7151 6053-277
Press download