2018

RJ45 connector for CC-Link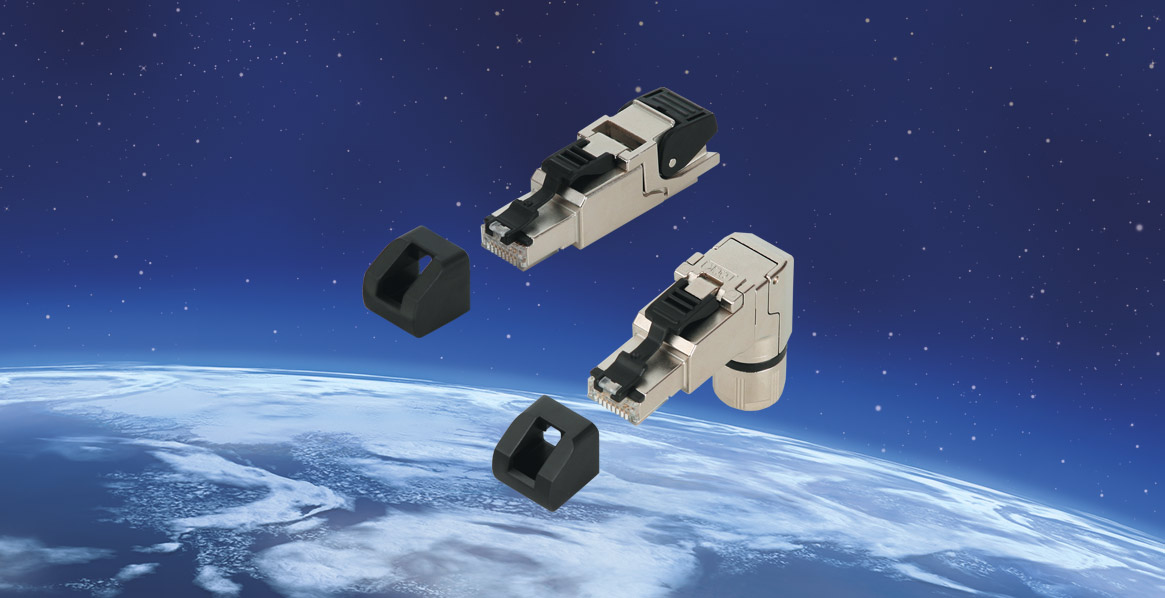 February 15, 2018
RJ45 connector for CC-Link
LÜTZE RJ45 connector for CC Link IE | Art.-No.: 490128, 490129, 490151
LÜTZE presents three CC-Link compatible RJ45 connectors for industrial field bus use in Asia.
Thanks to the CC-Link compatible RJ45 - connectors, all parameters for the CC-Link IE (Industrial Ethernet) that are used throughout Asia are met in line with the Mitsubishi standards. This means that the 8-pole LÜTZE RJ45 connectors can be integrated easily into the CC-Link IE production environments. In addition to the RJ45 connectors for CC-Link, LÜTZE connectors can be used for all industrial communication standards from Ethercat and EtherNet IP and Powerlink through to PROFINET / PROFIBUS and SERCOS3.
The three shielded RJ45 connectors are suitable for 10 Gbit/s. according to Cat. 6a and AWG 27-22. The LÜTZE connector is available in a straight and angled version, available with color codes T568A or T568B. Thanks to their full metal casing, the CC-Link connectors by LÜTZE have been optimized for use in rough industrial environments and work temperature ranges of -40 to +80 °C. After simple assembly, the LÜTZE connector forms a closed unit with an integrated strain relief that guarantees more than 750 mating cycles.
CC-Link Background
CC-Link (Control and Communications Link) was established in 1996 by the Japanese Mitsubishi Group as an in-house field bus network. In 1999 the CC-Link was launched for system automation as an open network. Work has been ongoing on pushing the compatibility of the CC-Link IE (Industrial Ethernet) and Profinet for several years. In this way, the CC-Link Partner Association (CLPA) with around 2,400 member companies and Profibus and Profinet International (PI) have placed the bidirectional communication between CC-Link-IE and Profinet units on their agendas.
Link to the Japanese website of the CC-Link organization with the compatible LÜTZE connectors: https://www.cc-link.org/sch/c012List?userSeqNo=2471&menuSeqNo=2
Number of characters: 2110
Press contact
Wolfram Hofelich
Friedrich Lütze GmbH
Bruckwiesenstr. 17-19
71384 Weinstadt, Germany
info

(at)

luetze.de
Tel +49 7151 6053-0
Fax +49 7151 6053-277
Press download