2018

Reliable communication with a very good price-performance ratio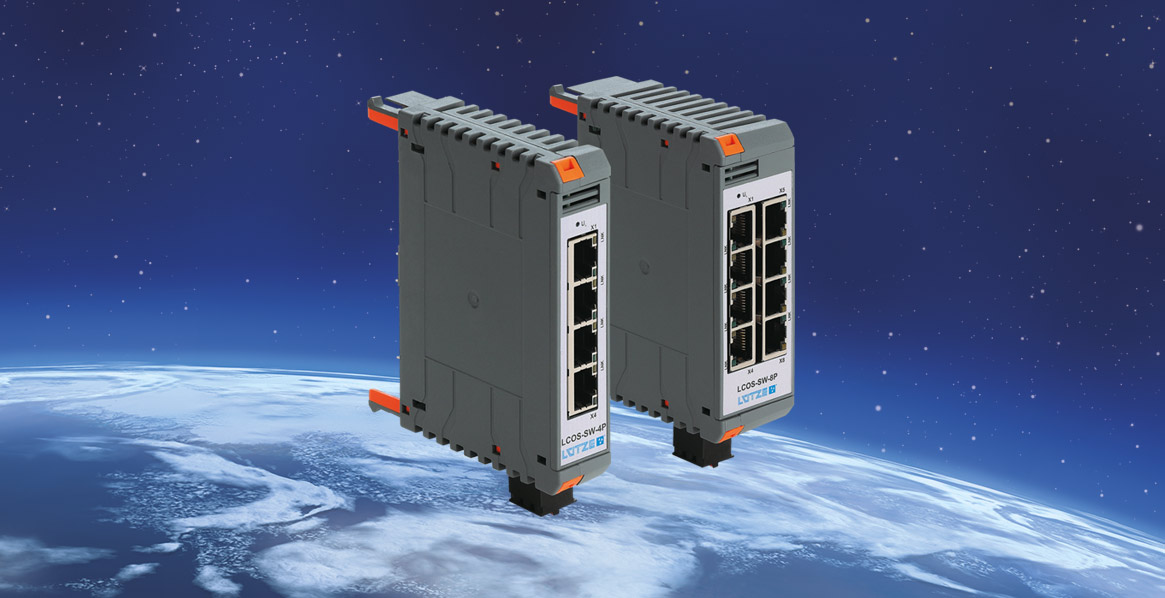 March 16, 2018
Reliable communication with a very good price-performance ratio
The automation specialist LÜTZE, Weinstadt, has expanded its modular housing system LCOS to include two industrial unmanaged switches with four or eight ports.
The LCOS unmanaged switches are highly suitable for use in industrial ethernet networks. In addition to durability, the units also offer more performance, such as QoS (Quality of services) or operation in Profinet and Ethernet IP. Thanks to their modular design, the units can be supplied with power in the LCOS system either by means of the existing connectors or via the energy bus. They can also be used in building automation systems due to the fact that they can run on AC voltage. The application temperature range is -25 °C to +70°C.
About the LCOS housing system
Open, modular, universal.
The LCOS from LÜTZE is a IP20 housing system that can be used for both single housings or as a stand-alone solution. LCOS can also be expanded into a complete and modular input/output system via the tool-free connection of data or energy modules. The LCOS electronic housing is based on a device carrier that holds the separate housings or the plug-in function units. The patented four-wire bus allows the field side to be supplied with up to 16 current per conductor, which is A rated. This facilitates the realization of three-phase functions with an operating voltage of 500 V or also 24 V applications with a current load of DC 64 A. The LÜTZE electronic housing LCOS has UL-approval and can therefore be used worldwide.
Number of characters: 902
Press contact
Wolfram Hofelich
Friedrich Lütze GmbH
Bruckwiesenstr. 17-19
71384 Weinstadt, Germany
info

(at)

luetze.de
Tel +49 7151 6053-0
Fax +49 7151 6053-277
Press download