2018

Push-In M12 connector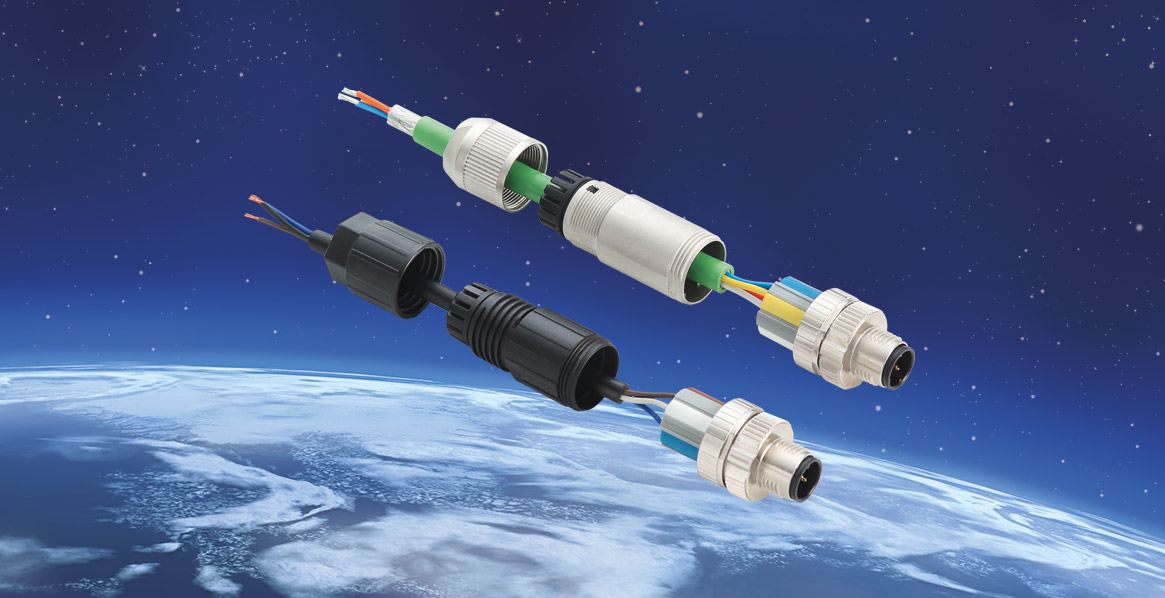 March 02, 2018
Push-In M12 connector
LÜTZE has expanded its easily configurable M12 connectors, to include the simple and tool-free spring-loaded terminal technology that allows full use of its benefits as Push-In Technology, for fast and fault-free wiring of configurable cables.
The LÜTZE M12 connectors with Push-In connection technology meet the needs of control cabinet, machine and equipment designers for safe, fault-free and therefore inexpensive wiring technology. Rigid conductors and conductors with ferrules can be wired quickly and without tools by direct insertion without having to first open the contact point. To connect the fire-wire strands without ferrules, the terminal point is opened by a coloured lever without tools, and then closed again.

Depending on the application, the LÜTZE M12 connectors are suitable for transferring signals, data and output, for shielded and unshielded applications. Thanks to the new Push-In-Technology, the insertion forces are very low which greatly simplifies the connection. In contrast, the pull-out forces are higher so that all connections guarantee a high level of wiring security. LÜTZE supplies the M12 connectors with Push-In-Technology for the same price as the screw terminal technology.
Improving the wiring efficiency
The LÜTZE Push-In-Technology makes full use of its benefits when prefabricated cables and cable harnesses are used. It can be operated intuitively and in only a few steps, whilst ensuring the highest contact security at the same time.
LÜTZE uses a clear colour coding system for the wires during assembly. All colours in the connection block are assigned, for the actuator sensor area and for the field bus wiring such as CAN-Bus, Profibus, Ethernet and Profinet, according to the corresponding standards EN 60947-5-2. This means that firstly, it is almost impossible to confuse the PINS, and secondly there is no need for any more time-consuming and error-prone recoding of the individual colour codes.
A permanent spring pushes each wire back so that even in the event of heavy vibration, and after numerous operating years with possible material fatigue in the copper wires, a constant pressure and therefore optimum, safe and uninterrupted contact is guaranteed.
The new M12 Push-In connectors by LÜTZE are available in various versions, either with a straight or angled connector, with the option of shielded or unshielded. The angled version allows the cable outlet to be positioned in 45° steps compared to the pole pattern. The LÜTZE M12 connectors with Push-In Technology have the same design as the screw terminal technology and are designed for more than 100 plug cycles.
Number of characters: 2,976
Press contact
Wolfram Hofelich
Friedrich Lütze GmbH
Bruckwiesenstr. 17-19
71384 Weinstadt, Germany
info

(at)

luetze.de
Tel +49 7151 6053-0
Fax +49 7151 6053-277
Press download