2018

LÜTZE Video explains the path toward an homogenized climate in the control cabinet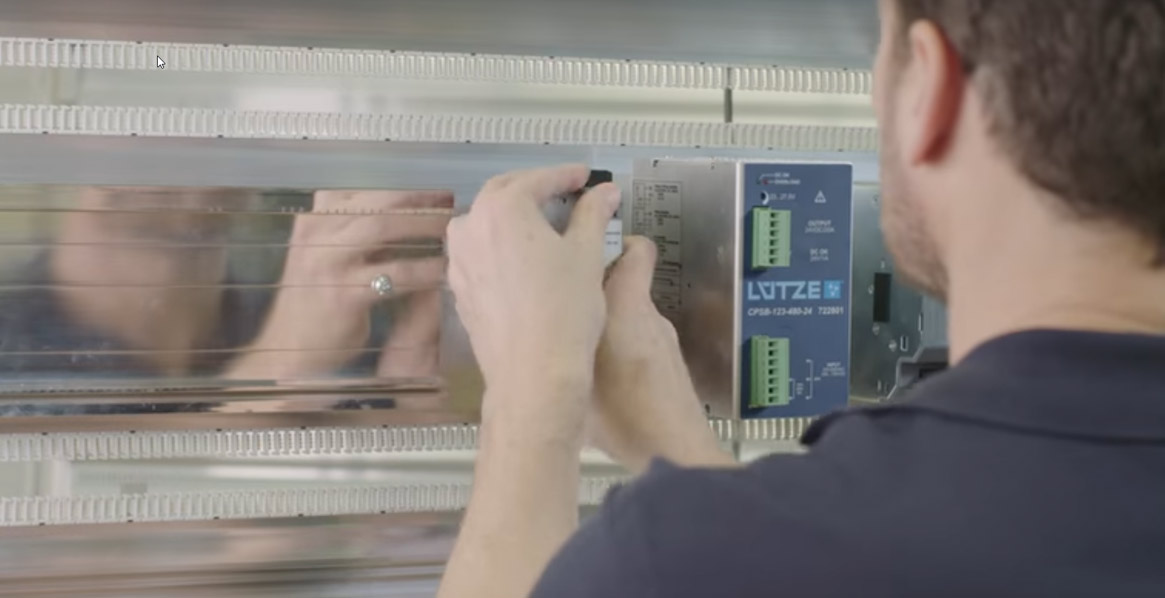 April 16, 2018
LÜTZE Video explains the path toward an homogenized climate in the control cabinet
LÜTZE has created a new YouTube video featuring the forward-thinking, state-of-the-art energy efficient AirSTREAM control cabinet wiring system. In addition to the potential of the LÜTZE AirSTREAM overall system, the video demonstrates the simple and clear installation process and also provides valuable assembly advice.
For the past few years, LÜTZE's AirSTREAM has provided a full compatible range for all standard control cabinet systems. The central advantage of the LÜTZE AirSTREAM wiring system is the improved heat distribution inside the control cabinet. Thanks to numerous patents, for instance the 'intelligent air control', hotspots can be prevented and the climate in the control cabinet is homogenized – energy savings of up to 23% can be achieved for control cabinet cooling. The video offers valuable and practical tips for energy-efficient wiring of control cabinets and it can be viewed online at: https://www.youtube.com/watch?v=3I860i0eHg4
With the principle of intelligent air guidance, LÜTZE is one of the technical pioneers of control cabinet air conditioning. The LÜTZE AirSTREAM wiring frame combined with the AirBLADES provides targeted guidance of the air flow within the control cabinet, and also optimizes air circulation inside the cabinet. The LÜTZE AirBlower balances out the air layers in the control cabinet and achieves optimum heat dissipation. LÜTZE engineers have come up with highly efficient instruments, software tools and intelligent accessories for designing control cabinets and thermal simulations. For instance, the AirTEMP thermal analysis tool can be used from the outset to detect as a result of the wiring method, thermal problems and overheating components, equipment distribution and arrangement, and cooling type.
Number of characters: 2030
Press contact
Wolfram Hofelich
Friedrich Lütze GmbH
Bruckwiesenstr. 17-19
71384 Weinstadt, Germany
info

(at)

luetze.de
Tel +49 7151 6053-0
Fax +49 7151 6053-277
Press download