2018

LÜTZE sponsors a European youth project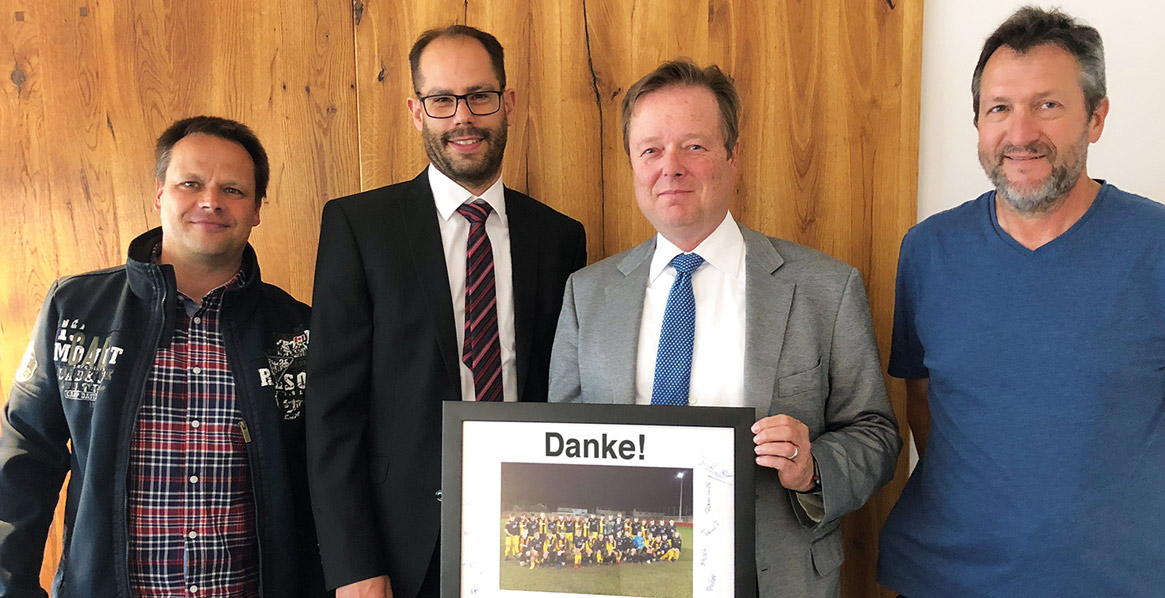 June 25, 2018
LÜTZE sponsors a European youth project
The automation specialist Friedrich Lütze GmbH, Weinstadt, supports an exchange between the Weinstadt club and a British youth football team.
Thanks to the financial support from the owner family of Friedrich Lütze GmbH, it was possible to send 27 players from the Weinstadt U15 team along with a training team to Wales for 10 days of sport.
In addition to training sessions, sightseeing and a great time with our hosts in Port Talbot near Swansea, South Wales, one absolute highlight was a game against the Welsh U15 national team.
This visit also offered an opportunity to consolidate the European idea: "In a time in when this idea is increasingly subject to scepticism, it is particularly important to support the international youth exchange by taking specific action," says Udo Lütze, owner of the LUETZE INTERNATIONAL GROUP.
Sponsoring and supporting youth work is highly important to LÜTZE. For instance, LÜTZE is cooperating in education partnerships with local schools, investing in education centres, and sponsoring the youth work done by local sports clubs.
Press contact
Wolfram Hofelich
Friedrich Lütze GmbH
Bruckwiesenstr. 17-19
71384 Weinstadt, Germany
info

(at)

luetze.de
Tel +49 7151 6053-0
Fax +49 7151 6053-277
Press download