2018

Electronics Pioneer LÜTZE celebrates Company's 60th Anniversary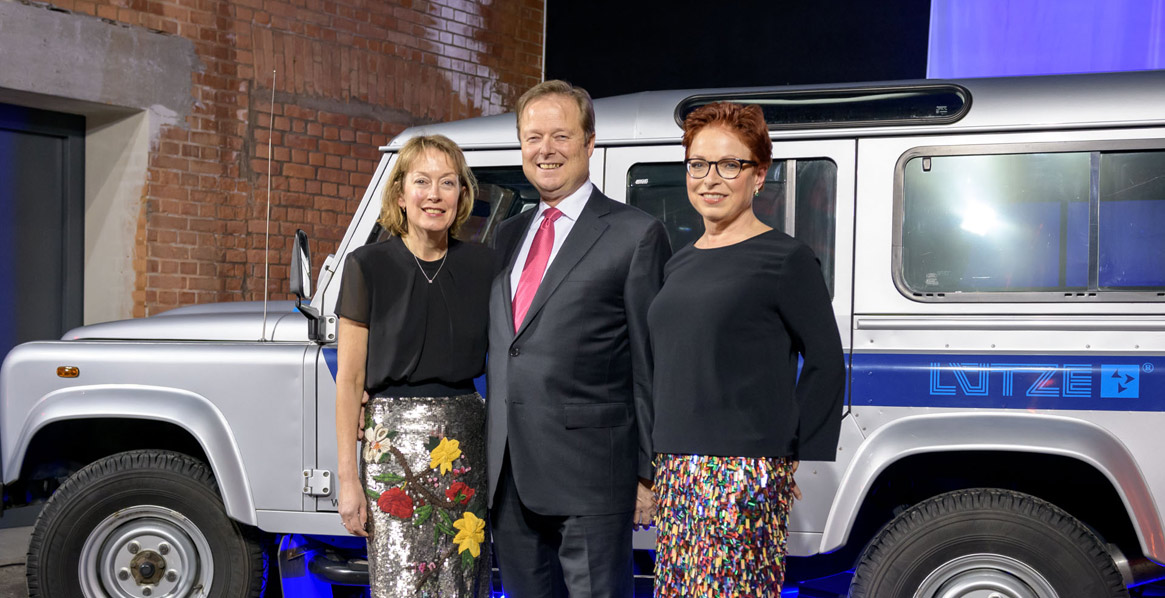 January 29, 2018
Electronics Pioneer LÜTZE celebrates Company's 60th Anniversary
Efficiency in automation for 60 years – with countless pioneering achievements and patents, LÜTZE is now one of the world's leading companies for efficient automation solutions.
Friedrich Lütze (1923–2014) founded Lütze GmbH in Weinstadt near Stuttgart in 1958. Since then, electronic and electrotechnical components, system solutions for automation and high tech components for rail industry, have been designed and produced there.

Friedrich Lütze GmbH in Weinstadt is a member of the globally-active LUETZE INTERNATIONAL GROUP and plays a central role within the LÜTZE Group with its distribution network, production facilities and Research and Development Department.

With ground-breaking innovations and international patents, the company, still young at the time, was already developing a presence in the market. LÜTZE was one of the first companies to market cables for drag chains in the 1960s. The portfolio of industrial cables has been continuously developed and now covers 95% of all industrial manufacturing applications. Cable assemblies and connection technologies complete the cable specialist's product range.
Research and development have been and will continue to be a top priority for LÜTZE.
With the launch of the LSC system for control cabinet wiring in 1972, control cabinet manufacturers, could for the first time save up to 30% more space than the conventional assembly panel layout. Since then, LÜTZE's advanced AirSTREAM system has set new standards in energy efficiency, space utilization and the service life of control cabinet components.
With its range of products from the area of Control, LÜTZE covers the area of electronic overload and short circuit protection, as well as the entire spectrum of industrial power supplies. The LOCC-Box and LCOS CC systems guarantee intelligent and reliable power monitoring and all the possibilities of integration into the latest Industry 4.0 applications.
The company is constantly growing. LÜTZE operates a global network of distribution and production companies, and is represented in all of the world's major markets.
Railway technology is another important mainstay. Lütze Transportation GmbH is among the world's leading suppliers in this sector. In 2010, LÜTZE was one of the first 20 companies to comply with the demanding railroad standard IRIS 02.
The family firm is under the second-generation leadership of Udo Lütze.
Number of characters: 2.550
Press contact
Wolfram Hofelich
Friedrich Lütze GmbH
Bruckwiesenstr. 17-19
71384 Weinstadt, Germany
info

(at)

luetze.de
Tel +49 7151 6053-0
Fax +49 7151 6053-277
Press download