LÜTZE Multinorm according to NFPA79 and UL 508A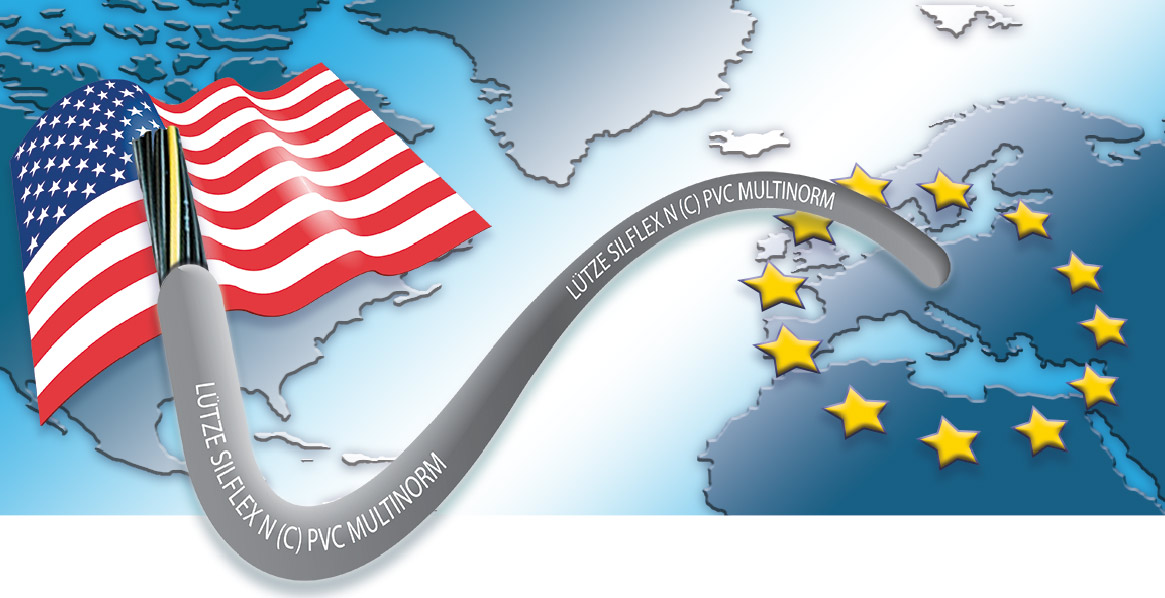 July 05, 2017
LÜTZE Multinorm according to NFPA79 and UL 508A
The LÜTZE SILFLEX® N MULTINORM cable series by the automation specialist, LÜTZE, provides a suitable cable solution for the North American market.
Today, it is possible to manufacture a multi-norm cable that has the same diameter as a conventional flexible PVC cable. The LÜTZE MULTINORM cable conforms to the standards of the UL 508A, including risk analyses, quality standards, regulations and energy efficiency, and also complies with the NFPA 79 standard. A 90 °C 600V-approval for power circuits is an additional benefit of this cable.
Suitable for export to the USA
Using the LÜTZE MULTINORM cable means that machine manufacturers who also build machines for export do not need to reconfigure their machines; the openings, ducts, space requirements, and bending radii of the cable can remain the same. The identical dimensions compared to conventional control cables mean that these cables can be used in Europe to increase the level of standardization and application suitability of the machines, decreasing the number of various cables needed.
The cable is suitable for use in the USA and all of North America. It is readily available with the needed approvals. The delivery program includes all standard designs and diameters, and the cable is available from stock on short notice.
The LÜTZE MULTINORM cables are available in the EPLAN Data Portal and in compact and shielded models.

Press contact
Wolfram Hofelich
Friedrich Lütze GmbH
Bruckwiesenstr. 17-19
71384 Weinstadt, Germany
info

(at)

luetze.de
Tel +49 7151 6053-0
Fax +49 7151 6053-277
Press download