Intelligent load monitoring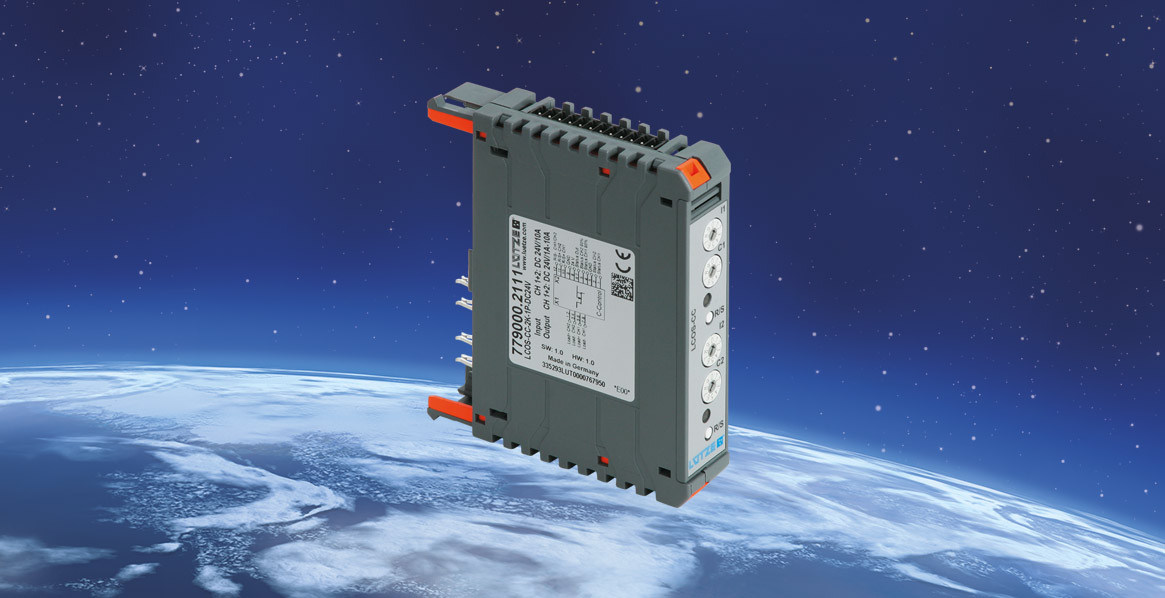 September 25, 2017
Intelligent load monitoring
DC load monitoring LCOS-CCI Part- No. 779000.2111
LÜTZE is expanding the successful LCOS housing system with a 2-channel electronic load monitor, single-pole switching for output currents from DC 1 A to DC 10 A.
The new LCOS-CCI load monitor allows the selective pro-tection of individual DC 24V circuits with different switch responses.
With the LÜTZE load monitor LCOS-CCI, if there is an overload or short-circuit situation in DC 24V circuits, only the faulty current path is switched off without affecting the supply. To meet the widely varying industry demands on the switch-off response, LCOS-CCI allows five different characteristics to be programmed using a switch: fast, medium, slow 1, slow 2 and slow 3. The rated current range can be selected individually at the output from 1 A to 10 A via a switch.
One of the main advantages of the LCOS-CCI load monitor is the integrated energy bus and the direct load connection to '+' and '–'. In line with the empty housing series of the LCOS system, all terminal blocks are pluggable, and therefore suitable for tool-free construction or module replacement. This reduces wiring expenses substantially in comparison to conventional systems.
In the 2-channel design, the direct connection of the load is duplicated. Status messages take place as optical and electrical signals for each channel separately, either as individual or collective fault messages, or upon reaching 90 percent utilization.
Background to modular LCOS housing system
The LCOS from LÜTZE is a IP20 rated housing system that can be used both as a single housing or as a stand-alone solution; it can also be expanded into a complete and modular I/0 system via the tool-free connection of data or energy modules. Plug-in data or power modules with supply options can supply power to the system and permit the construction of a modular data or power bus. The basis of the LCOS electronic housing is a device carrier that holds the separate housings or the plug-in function units. The patented four-wire bus allows the field side to be supplied with up to 16 A of nominal current per conductor.
Number of characters: 1.772
Press contact
Wolfram Hofelich
Friedrich Lütze GmbH
Bruckwiesenstr. 17-19
71384 Weinstadt, Germany
info

(at)

luetze.de
Tel +49 7151 6053-0
Fax +49 7151 6053-277
Press download