50% space savings: Two-channel load monitoring in 8.1 mm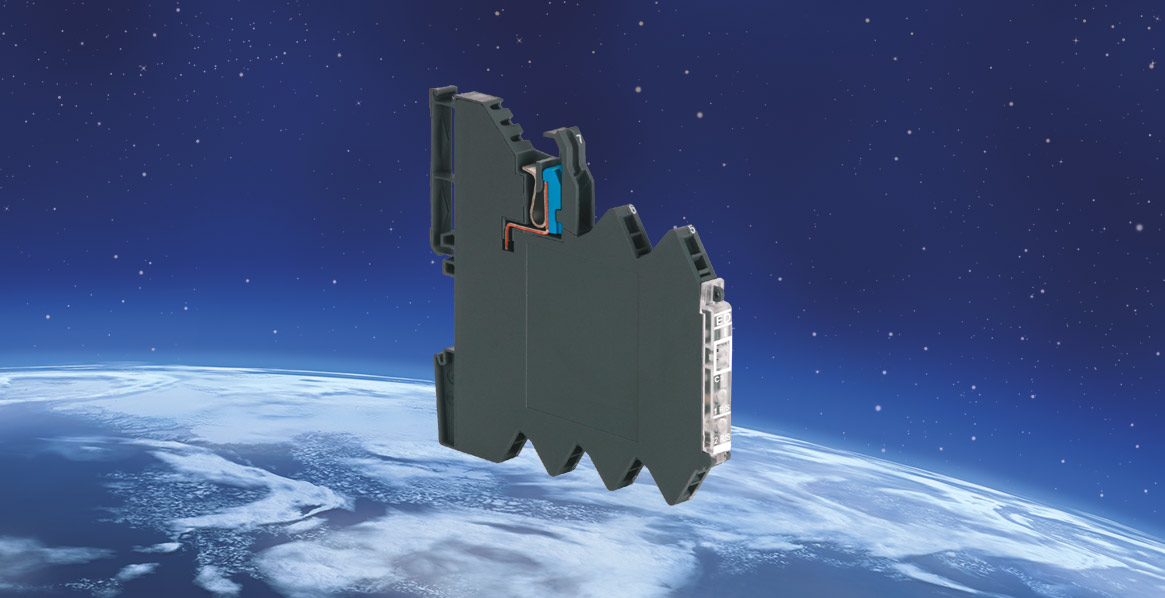 September 11, 2017
50% space savings: Two-channel load monitoring in 8.1 mm
Intelligent current control LOCC Box two-channel | Art.-No. 716415
LÜTZE has expanded the successful LOCC-Box series of current control system modules to include a two-channel version with unipolar switching.
The specific characteristics desired by the customer are individually preset as the factory setting. Status messages are issued separately for each channel. The new two-channel LOCC-Box is suitable for recurring currents, such as in machine and tool construction, as well as in wind power technology. The new two-channel LOCC-Box impresses with its very good price-performance ratio and can be used in DC 12 V and 24 V circuits.
With the new LÜTZE LOCC-Box current ranges from 1A to 6A can be set in 1A increments. Status indications for each signal use a green LED (output 1) and a red LED (output 2) to indicate the connected operating voltage, load and faults in the load circuit. Both channels can be switched on and off independently of each other. The LOCC-Box is connected on the input side via a screwless contact slide that allows a galvanic isolation when servicing is necessary.
The new LOCC-Box complies with the standards EN 60950-1, EN 61131-1,2, EN 61000, EN 60947-4-1 and EN 55022, and the approvals cULus (E135145) and GL.
Background: LÜTZE LOCC-Box (LÜTZE Overload Current Control Box)
LÜTZE's LOCC-Box is the first intelligent current control system. Intelligent current control means that the LOCC-Box enables the development of a selective voltage supply. The benefit: In the event of an error, only the affected circuits are shut down and the other unaffected circuits can continue to function.
In addition to protection of wires and other components, energy management tasks can be carried out. One of the simpliest features is the targeted on/off function of loads. Any type of loads, be it ohmic, capacitive or inductive can be used.
Number of characters: 1.493
Press contact
Wolfram Hofelich
Friedrich Lütze GmbH
Bruckwiesenstr. 17-19
71384 Weinstadt, Germany
info

(at)

luetze.de
Tel +49 7151 6053-0
Fax +49 7151 6053-277
Press download