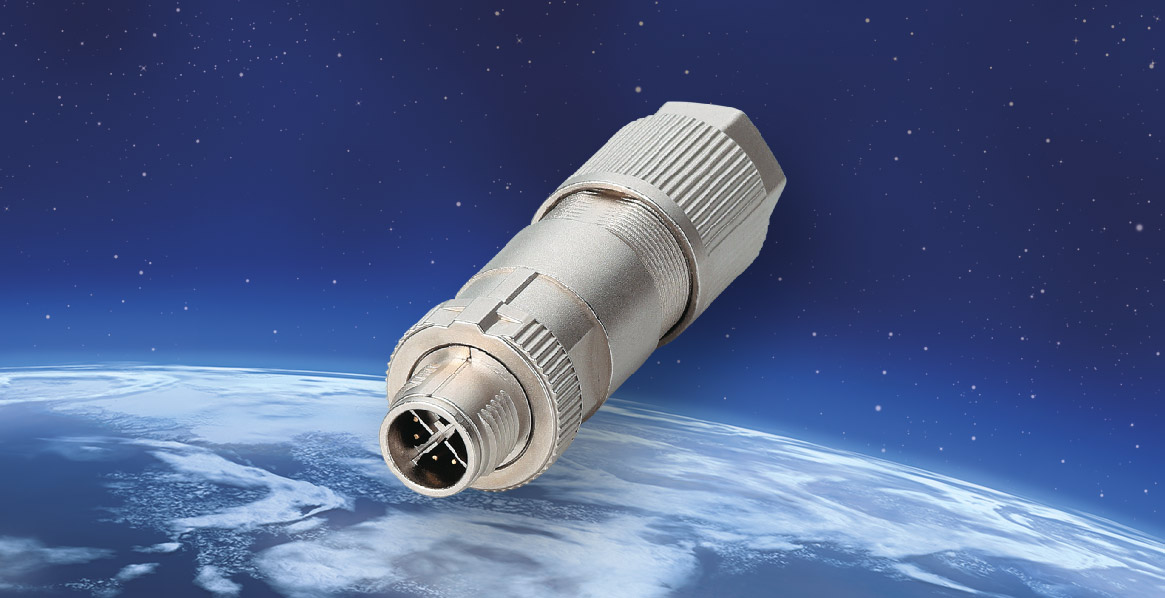 November 21, 2016
Plug and Play
M12 connector Part-No. 490167
LÜTZE present their new M12 Premium connector for Cat. 6A. Thanks to its special IDC insulation displacement connection, it allows a much faster, safer and easier assembly than comparable connectors.
The new M12 connector by LÜTZE with its X-coded contact arrangement is suitable for all broadband, Ethernet and Profinet applications, such as, the 10 Gigabit real-time transmission of audio and video signals. The connector can easily accommodate cables from 5 mm and even thicker robot cables with a diameter of up to 9.7 mm and is suitable for cable diameters of AWG 22-26. The new LÜTZE connector only has two parts. This means that large amounts of small parts and seals cannot be lost during assembly.
Special connection system. No more fiddling when assembling the cable.
The new M12 connector by LÜTZE has a special wire manager that makes wiring and assembly incredibly easy. The assembly time is reduced significantly. Barbs in the wire manager mean that the individual wires cannot slip out of position during wiring. All passages for the wires are completely open and are not obstructed by attachments or shield plates.
An iris-like shielding ring used as a shield contact adapts to various cable diameters and affixes the shield very tightly during the wiring process. An additional benefit: The shield is folded back onto the jacket and therefore cannot protrude into the contact space; a stripped cable can only be fed in up to where the stripping ends and is therefore positioned precisely. The length of the stripped wires that protrude into the wire manager are therefore always set to the perfect connection length. The new LÜTZE connector has a continuous shield that automatically forms a contact when screwed. In addition to the colour code, the cable manager also has an additional number code. This is particularly important if cables are to be connected according to a separate colour code. Pins and wires can then be assigned securely. An integrated vibration protection element completes the premium connector by LÜTZE. The assembly instructions are clearly stated on the packaging.
Number of characters: 2,653
Press contact
Wolfram Hofelich
Friedrich Lütze GmbH
Bruckwiesenstr. 17-19
71384 Weinstadt, Germany
info

(at)

luetze.de
Tel +49 7151 6053-0
Fax +49 7151 6053-277
Press download