LÜTZE cables now in EPLAN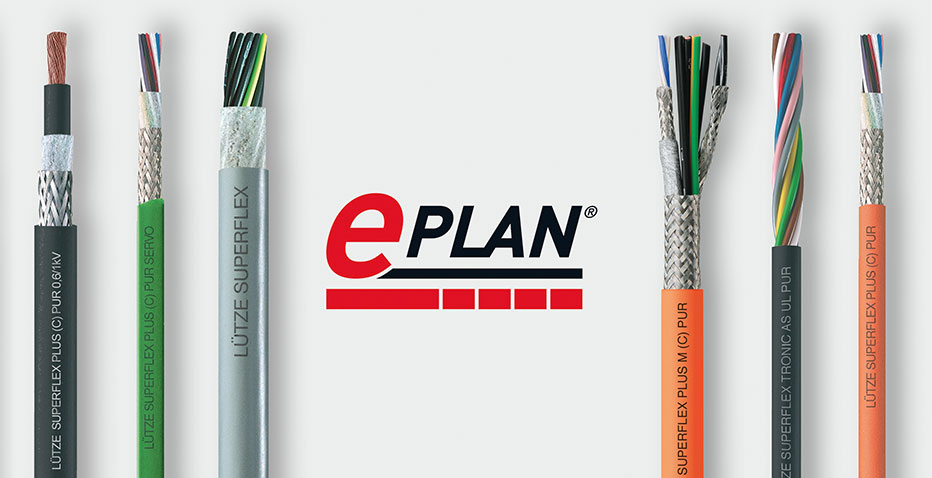 April 25, 2016
LÜTZE cables now in EPLAN
LÜTZE will be making their cable portfolio, which contains 1,500 cables from the European and American cable programme, available in the EPLAN Data Portal.
In addition to C-track and Network cables, LÜTZE will also be offering Control, Servo and Bus cables in the EPLAN data library. As one of the very first cable manufacturers, LÜTZE now offers the opportunity to research approved cables for North America. The search for cables that are NEC, NFPA 79 or UL 508A approved is now very simple. Engineers and developers can integrate all LÜTZE cables and wires into the CAE design environment of EPLAN in a highly efficient and process-optimised manner.
Engineers searching for a suitable cable can quickly lose track. As an integrated web service of the EPLAN platform, the EPLAN Data Portal offers decisive benefits: instead of time-consuming research, e.g. according to cable type, cable label or item number, the EPLAN Data Portal offers convenient research functions via free search fields. All LÜTZE cables can then be copied from the EPLAN Data Portal directly into an EPLAN design drawing via a drag-and-drop function.
Upon completion of the design, entire part lists and order lists, including all cable parameters, can be exported. Also important: All LÜTZE product data and data sheets available in the EPLAN Data Portal are continuously updated.
Stefan Grunwald, Product Manager for Cable solutions at LÜTZE is certain that: "The EPLAN Data Portal means that all users can find the right LÜTZE cable quickly, whilst also saving time and money. One particular advantage is the fact that Engineers can research cables approved for North America according to NEC, NFPA 79 or UL 508A. We have already had a positive experience with EPLAN in connection with the LÜTZE LSC control cabinet system and the electronic products from the Control field. This motivated us to now make all standard LÜTZE cables and wires available in the EPLAN Data Portal."
Number of characters: 1,977
Press contact
Wolfram Hofelich
Friedrich Lütze GmbH
Bruckwiesenstr. 17-19
71384 Weinstadt, Germany
info

(at)

luetze.de
Tel +49 7151 6053-0
Fax +49 7151 6053-277
Press download