LÜTZE takes over US cable manufacturer DGC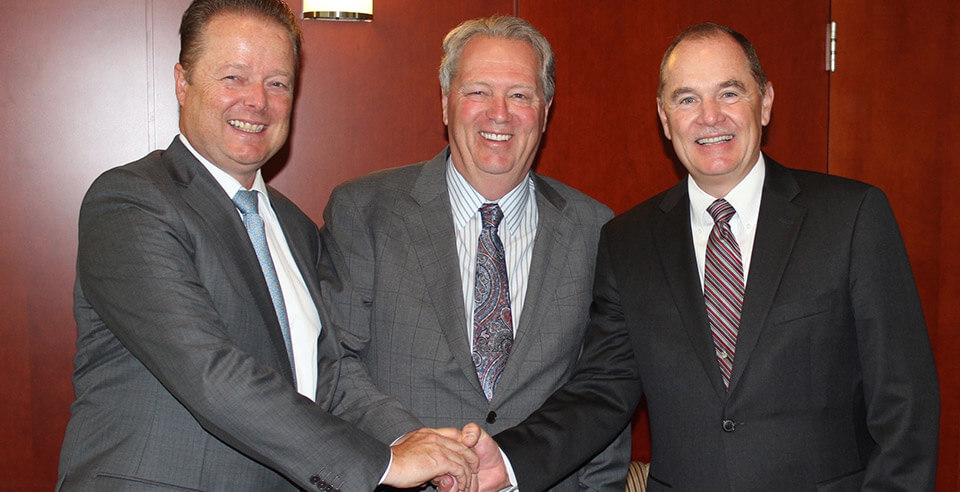 June 10, 2015
LÜTZE takes over US cable manufacturer DGC
The LUETZE International Group based in Weinstadt will be taking over the US cable manufacturer Data Guide Cable (DGC) as of the 8th of June, 2015, thereby further expanding its production capacities in the cable and wire field.
This step is part of the strategic expansion of the LÜTZE cable business and allows the LÜTZE Group to boost its global cable production. LÜTZE is now able to react more quickly to heightened demands made by a global manufacturing industry.
"In addition to expanding our production capacities, this step also ensures immediate product availability for our customers in the industrial automation field. It is a key step in the development of our brand: Cables – Made by LÜTZE", says Udo Lütze, owner of the LUETZE International Group.
The family company DGC Inc. based on Gardner, Massachusetts, was founded in 1983, and operates in the industrial automation market. Don Irving, founder and former company owner, will remain CEO, while managing director of LÜTZE US, Jürgen Seybold, will take over the management of DGC.
The DGC brand will be now managed by the LUETZE International Group.
Number of characters: 1,155
Press contact
Wolfram Hofelich
Friedrich Lütze GmbH
Bruckwiesenstr. 17-19
71384 Weinstadt, Germany
info

(at)

luetze.de
Tel +49 7151 6053-0
Fax +49 7151 6053-277
Press download