From a relay to a multi-talent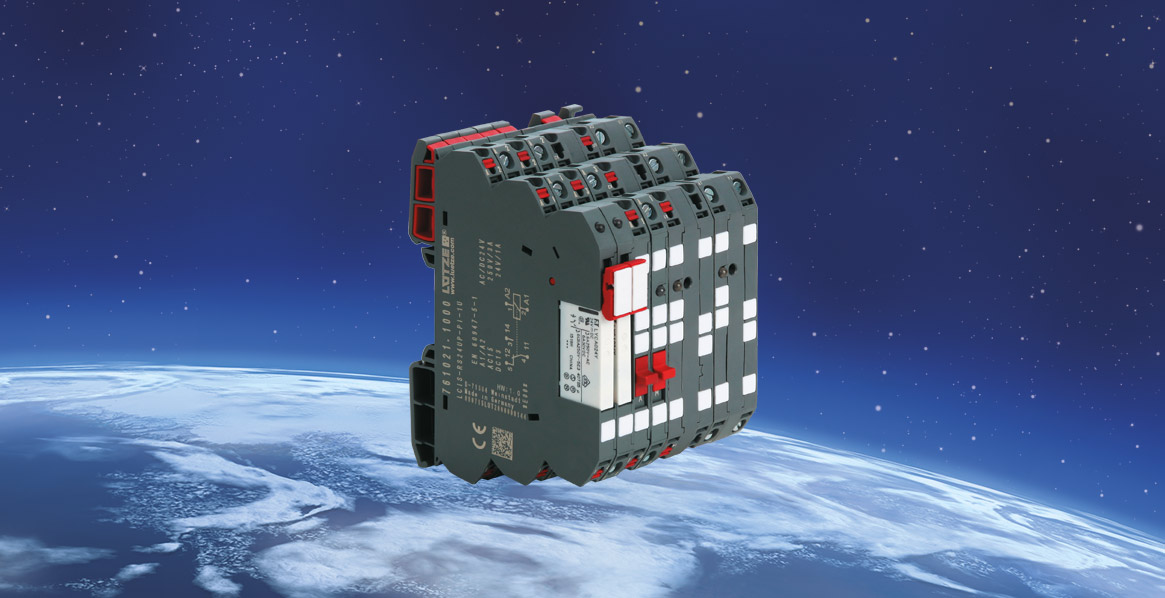 March 27, 2015
From a relay to a multi-talent
LÜTZE LCOS Compact Interface Solutions
LÜTZE presents its new LCIS-system series - an industrial relay family that can do more than just switch, it can measure, control and regulate.
The new relays from the LÜTZE LCIS-system series not only switch and isolate, they can also undertake a number of other tasks too: be it measuring, controlling or regulating through to multiplying and amplifying. In addition to the relay and semiconductor relay modules, there are also various isolating transducers to match the new LÜTZE LCIS-system series. The simplified installation option via insulated bridges should also be mentioned. These bridges, which are available in various pin configurations, reduce wiring time
In light of the very low construction depth of just 71mm, all devices of the LÜTZE LCIS-system series can also be used in distribution boxes. Handling is as easy as possible: every LCIS-relay can be labelled via respective markers. It is possi-ble, depending on the type, to apply between 15 and 24 characters. This means that every terminal point can be clearly labelled and is always visible during as-sembly. This simplifies installation and prevents faulty wiring.
The LÜTZE LCIS-relay family offers users free selection of the connection: either via universal connection technology with push-in or screw. Every push-in connec-tion has a freely accessible inspection opening with a diameter of 2mm. This guarantees secure signal tracking.
The LÜTZE LCIS-relay family is suitable for use in temperature ranges of -40 °C to +85 °C. The V0, NFF I2, F2 approvals ensure that these products can also be used in tough ambient conditions. Global use is guaranteed by the UL, CSA and GL approvals.
Number of characters: 1,729
Press contact
Wolfram Hofelich
Friedrich Lütze GmbH
Bruckwiesenstr. 17-19
71384 Weinstadt, Germany
info

(at)

luetze.de
Tel +49 7151 6053-0
Fax +49 7151 6053-277
Press download