Full range - SIEMENS 6FX-standard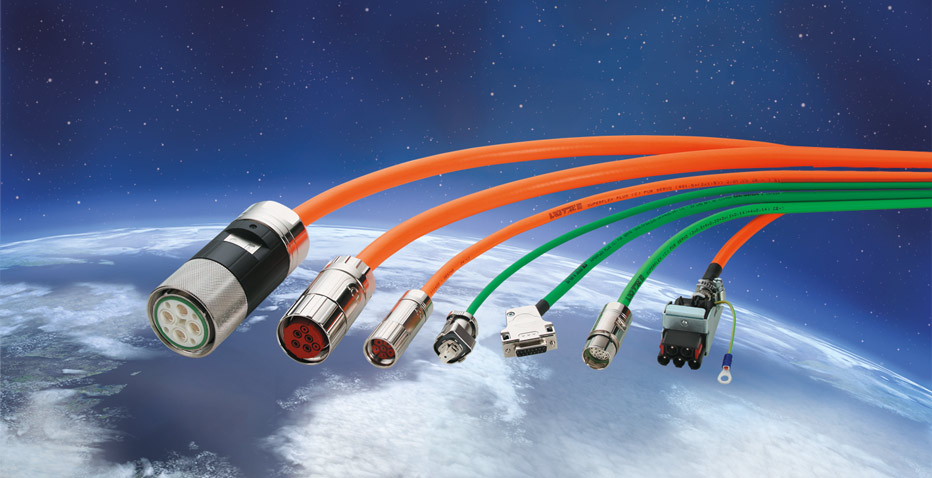 October 21, 2013
Full range - SIEMENS 6FX-standard
LÜTZE servo harnessing according to the SIEMENS* 6FX standard
LÜTZE now offers the full range of pre-fabricated PUR and PVC cables according to the SIEMENS 6FX standard: with no minimum order quantity and for all connectors up to size 3 (M58).
Weinstadt-based automation specialist LÜTZE has added over 200 new connector types to its SIEMENS 6FX servo harnessing range and now also offers harnesses with connector size 3 (M58). All harnesses are fabricated either as base or extension cables for SIEMENS servo drives with cable cross-sections up to 50 mm². As a result, LÜTZE is able to offer the full SIEMENS standard range from the smallest to the largest connector size. LÜTZE holds stocks of the corresponding termination equipment specially for SIEMENS SIMODRIVE and SINAMICS systems. LÜTZE can rapidly produce custom modifications, including interim lengths.
LÜTZE offers two cable qualities: Firstly, the PVC cable (to Siemens 6FX5002) for simple flexible applications and fixed installations, and secondly the PUR version for highest demands in C-track chain applications, such as for very long travel distances and high speeds. All LÜTZE servo cables are UL certified.
On completing its harnessing range, LÜTZE has built consistently on its core competence in the Drive & Control sector, focusing particularly on solutions for automated manufacturing.
* SIEMENS article names are registered trademarks of SIEMENS AG, and are provided for guidance purposes only.
Number of characters: 1,766
Press contact
Wolfram Hofelich
Friedrich Lütze GmbH
Bruckwiesenstr. 17-19
71384 Weinstadt, Germany
info

(at)

luetze.de
Tel +49 7151 6053-0
Fax +49 7151 6053-277
Press download