Valve connector suppressors with power-saving features for harsh environments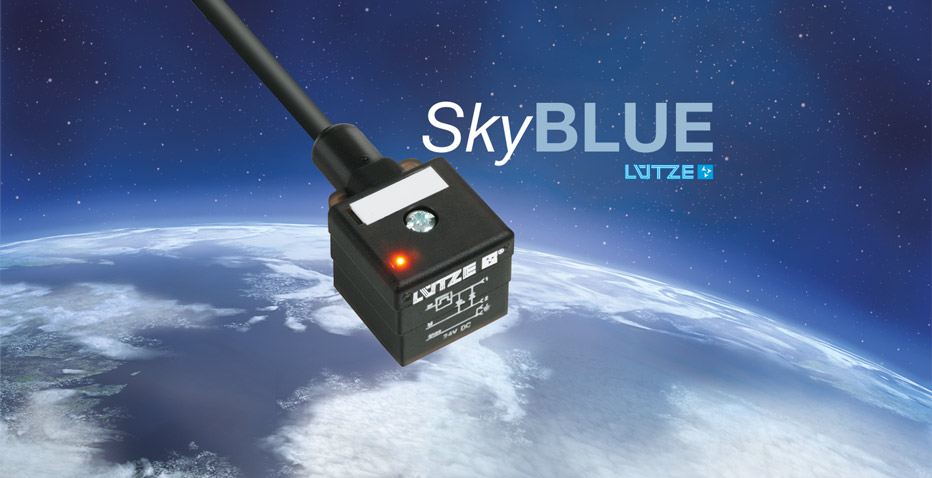 February 29, 2012
Valve connector suppressors with power-saving features for harsh environments
Part-No. 709709
Innovative 24 Volt DC valve suppressor/energy reducer in moulded design.
The new LÜTZE suppressors for valves meet the demands of many industrial users who are looking for ready-made, pre-assembled components. This suppressor fulfils protection class IP 67 with its pre-assembled PUR cable. Thanks to its moulded design, this energy reducer can be used in harsh environments and outside the control cabinet. The major advantage of the LÜTZE suppressor is a maximum of 50% reduction in energy consumption which means that the purchase price will be fully recovered within a year. The suppressor is commonly used for the power supply of hydraulic valves. It can also be used in a working temperature range between -25 °C and +80 °C.
The new LÜTZE suppressor is configured with a protection device and LED status indication. It can be used with a current range of up to 2 amps. In compliance with design A requirements, it has a contact distance of 18 mm. The new suppressor for valves meets the EN 175301-803 (DIN 43 650), ISO 4400 standards and the cable is UL and CSA certified.
LÜTZE dedicated to energy reduction
As part of its "SkyBLUE" corporate guideline, LÜTZE has been monitoring the sustainability of all its products and business activities for some time. The new LÜTZE suppressor for valves already fulfills the internal sustainability specifications. The power consumption of the controlled hydraulic valve can thus be cut by a half. Internal calculations conducted by LÜTZE estimate that the purchase price of the suppressor can be recovered within a year with permanent use. Another advantage: In the event of a power failure, an uninterruptible power supply only has to operate at 50% capacity, in other words, it can supply double the amount of time.
Number of characters: 1,853
Press contact
Wolfram Hofelich
Friedrich Lütze GmbH
Bruckwiesenstr. 17-19
71384 Weinstadt, Germany
info

(at)

luetze.de
Tel +49 7151 6053-0
Fax +49 7151 6053-277
Press download