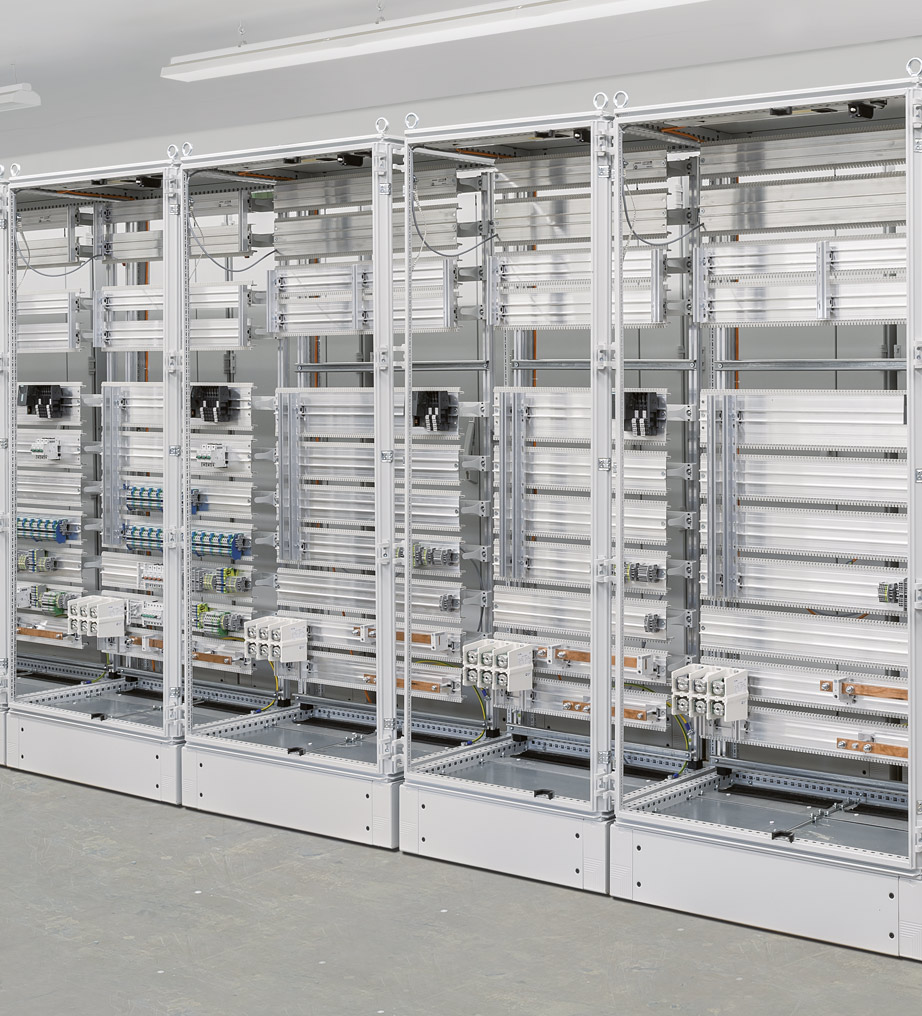 Control cabinet with LÜTZE LSC
Fast start and completion of assembly
The ready-to-use frames can be fitted into the control cabinet in a matter of no time. The wiring process can start significantly faster. It can be easily done by one person and all the work can be performed from the front of the cabinet. The result is added space in the control cabinet and uncomplicated retrofitting – to ensure zero-errors over the entire service life cycle!
Systematic service and support: construction, configuration and ordering made easy
Transparent visualisation and allocation as well as the LÜTZE service in matters of construction, configuration and ordering help you to tap into excellent utilisation and servicing potential of your control cabinet, making it an essential system component!
A multi-talent in the control cabinet for all applications
The LÜTZE wiring system can be used in a variety of industries, such as in automotive manufacturing, crane controls, shipbuilding, food industry, and in tunnel control systems, and even in packaging and machine tools.
Wherever safe, secure and flexible electrical planning and installation is essential, the LÜTZE LSC wiring system is the ideal solution in the control cabinet - for fast, reliable and sustainable solutions!