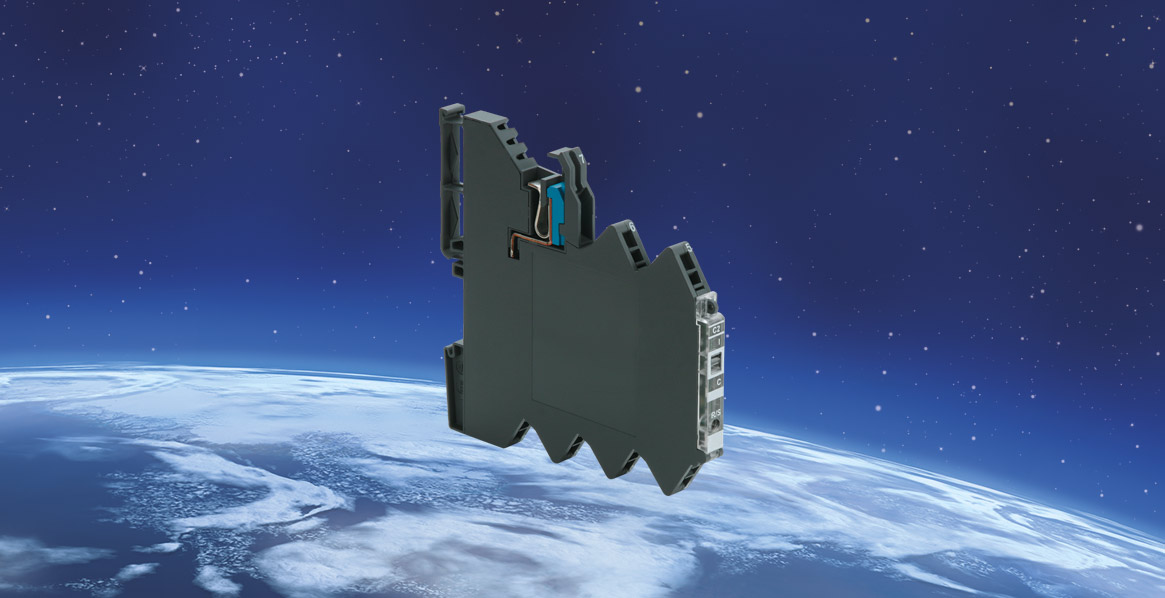 April 26, 2016
Safe as houses
Intelligent current control LOCC Box DC 24V/4A / Part-No. 716413
LÜTZE has expanded its successful series of current control system modules LOCC-Box to include a new DC 24V/4A version with current limitation in compliance with the NEC class 2.
The new LÜTZE LOCC-Box module was specially developed for load circuits in compliance with NEC Class 2. The UL-defined circuits are limited to 100 VA and, thanks to the energy limit, are protected against electrical shocks or fire. As a Class 2 load current monitoring system, it is now possible to supply standard switching power supply units. In addition, components that are not UL-approved can also be used in the load circuit. In contrast to other Class 2 load monitoring systems, LÜTZE's LOCC Box has configurable characteristics and current ranges.
There are 3 characteristics (fast, medium and slow_1) available for the new Class 2 module. These current ranges can be set with a rotary knob from 0.5 A to 4 A in 0.5 A steps.
Green and red LEDs in the LED status display indicate operating voltage and errors in the load circuit. In addition to current limitation in compliance with NEC-Class 2, the DC 24 V / 100 VA load monitoring also satisfies the standards EN 60950-1, EN 61131-1,2, EN 61000, EN 60947-4-1 and EN 55022.
The power supply is connected on the input side via a screw-less contact slide that allows a galvanic isolation when servicing is necessary. A supply terminal with a cutout for a copper rail is also available to distribute the current across the LOCC-Boxes to a maximum of 40A.. There are 6A jumper combs available (8 and 16-pin in the colours white, blue and red) to reduce wiring work.
Background: LÜTZE LOCC-Box (LÜTZE Overload Current Control Box)
LÜTZE's LOCC-Box is the first intelligent current control system. Intelligent current control means that the LOCC-Box allows the development of a selective power supply. The benefit: In the event of a fault, only the affected circuits are shut down. Other unaffected circuits can continue to function.
In addition to protecting the leads and wires, they also assume energy management tasks. The easiest task is targeted activation and deactivation by consumers. Any type of leads, be it ohmic, capacitive or inductive can be used.
Number of characters: 2,267
Press contact
Wolfram Hofelich
Friedrich Lütze GmbH
Bruckwiesenstr. 17-19
71384 Weinstadt, Germany
info

(at)

luetze.de
Tel +49 7151 6053-0
Fax +49 7151 6053-277
Press download