At high speed on the data highway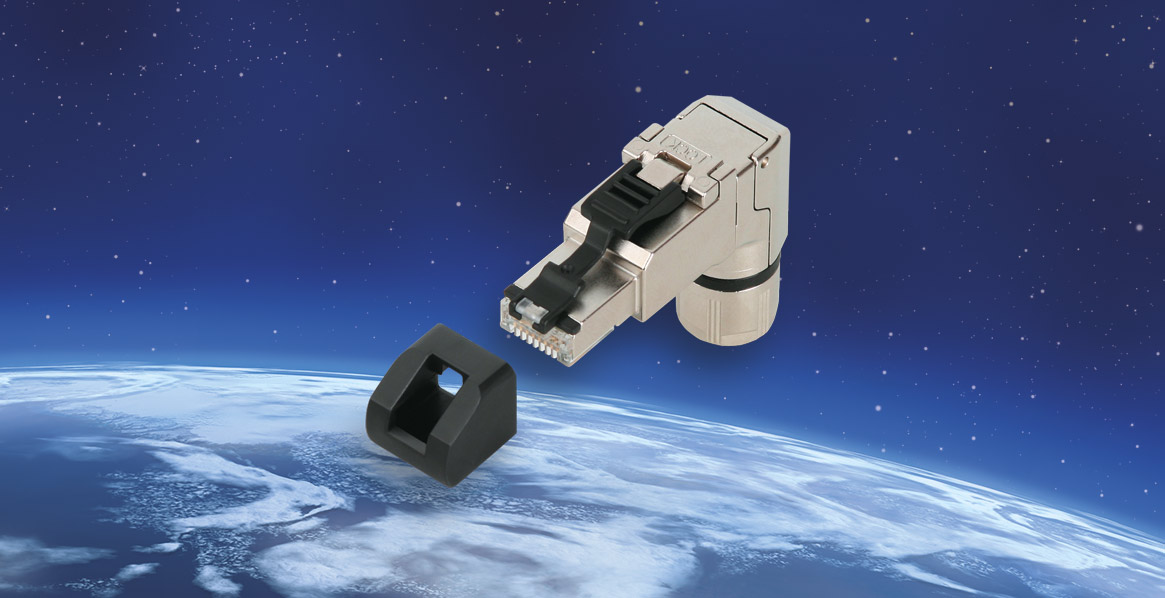 May 28, 2015
At high speed on the data highway
LÜTZE Actuator sensor interface Industrial Connectors Part-No. 490151-490153
The automation specialist LÜTZE, Weinstadt, launches an angled 8-pin cat. 6A RJ45 premium industrial connector.
LÜTZE has met growing data quantity requirements and, in addition to the straight version, has now launched an angled 8-pin cat. 6A RJ45 industrial connector. The multiport-capable LÜTZE RJ45 connector is made of an extremely durable and EMC-safe full metal casing and is suitable for connecting various cable types: cables with up to 19-strands, sheath diameters from 5.5 to 10 mm and strand diameters from 0.85 to 1.6 mm and AWG 26-22 can also be terminated. The LÜTZE connector can be installed on site without any special tools. The cable outlet can be affixed individually in 90° steps in all four directions. Subsequent changes in direction can be realised very easily. The UL-listed LÜTZE connector is suitable for all standard industrial networks and, thanks to the cat. 6A to 10 Gbit/s including Power Over Ethernet, and allows the fastest transfer possibilities that the RJ45 has to offer. With a working temperature range of -40 to +80°C, the LÜTZE cat. 6A connector is suitable for use in very harsh industrial environments. Typical wiring applications include use as C-track chains, in industrial cameras or in switch cabinets, e.g. for switches with high density connections.
Many users now demand ever-larger bandwidths in industrial environments. The reasons for this are, for example, systems for image recognition or the transfer of video and audio signals. LÜTZE's cat. 6A connectors offer a 500 MHz-capable solution.
The LÜTZE connector was optimised for heavy-duty use and simple on-site installation in industrial environments. The 360°-shielded connector can be simply and safely unlocked thanks to its long catch. A separate cap also protects the connector during assembly and transport. It can also be installed without any special tools. Various types are available depending on the colour code and cross-section: Art. no: 490151 (AWG26 / T568B); Art. no: 490152 (>AWG26 /T568A) and Art. no: 490153 (>AWG 26 / T568B).
Once assembled, the LÜTZE connector forms a closed unit with an integrated strain relief; more than 750 mating cycles are guaranteed.
The LÜTZE connector is designed for all communication standards from Ethernet/IP, Ethercat and Powerlink through to Profinet and SERCOS3. It satisfies the connector standard defined in the IEC 60603-7-51 and category 6A standards in compliance with ISO/IEC 11801; DIN EN 50173-1.
Number of characters: 2,574
Press contact
Wolfram Hofelich
Friedrich Lütze GmbH
Bruckwiesenstr. 17-19
71384 Weinstadt, Germany
info

(at)

luetze.de
Tel +49 7151 6053-0
Fax +49 7151 6053-277
Press download