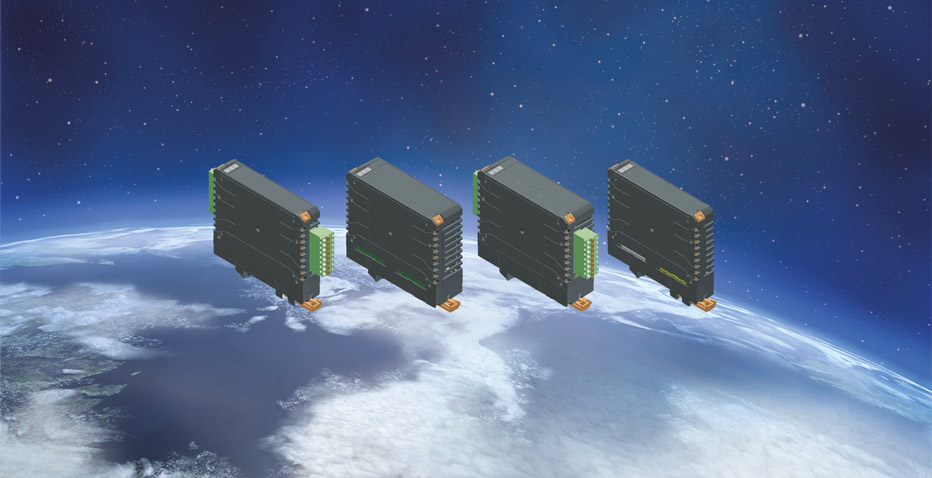 May 23, 2014
Open, modular, universal
Rail-mounted LCOS empty housing for industrial automation
LÜTZE has introduced a new electronics housing, the LCOS, which is an intelligent housing solution that can be individually adapted to the requirements of the control cabinet.
The LCOS from LÜTZE is a IP20 housing system that can be used for both modular housings or as a stand-alone solution; it can also be expanded into a complete modular I/O system via the toll-free connection of data or energy modules. The LCOS electronic housing is based on a device carrier that holds the separate housings or the plug-in function units. The patented four-wire bus allows the field side to be supplied with up to 16 A of nominal current per conductor. This facilitates the realisation of three-phase functions with an operating voltage of 500 V or also 24 V applications with a current load of DC 64 A. The LÜTZE electronic housing LCOS has UL-approval and can therefore be used worldwide. The temperature application range lies between -40° C and +85° C. On the basis of the various approvals and fire tests, such as V-0, NFF I2 and NFF F2, the LCOS housing is also suitable for use in rough ambient conditions.
Various models allow individual solutions.
If the LCOS housing system is used in a modular way, plug-in data or power modules with supply options supply power to the system and allow the creation of a data and power bus. The modules are interchangeable so that four results are possible: 2x data; 2x power, 1x power/data, 1x data/power. A further advantage: The connection between the modules does not need to be wired, it is connected via insulated bridges. The LCOS function housing is available in four models: Either as a housing that is 22.5 mm or 35 mm wide, or alternatively with or without side terminals. In combination with the supply the construction width is 57.5 or 70 mm. The LCOS housing is equipped with three standard markers so that a total of 18 characters can be used for labelling purposes. As an additional service, LÜTZE supplies both customised front plates and also individual colours to implement the Corporate Identity of the device manufacturer. Thanks to 64 freely selectable codes, it is impossible to connect the modules incorrectly. They are connected directly to the carrier rail via PE contacts. Regardless of the housing configuration, the LCOS system has 42 connection points. The data bus is equipped for future purposes with 12 data contacts to allow the individual design of the device communication system e.g. the connection of the power modules or bus-capable load monitoring modules.
Number of characters: 2,609
Press contact
Wolfram Hofelich
Friedrich Lütze GmbH
Bruckwiesenstr. 17-19
71384 Weinstadt, Germany
info

(at)

luetze.de
Tel +49 7151 6053-0
Fax +49 7151 6053-277
Press download