Lütze Ethernet Connectivity Guide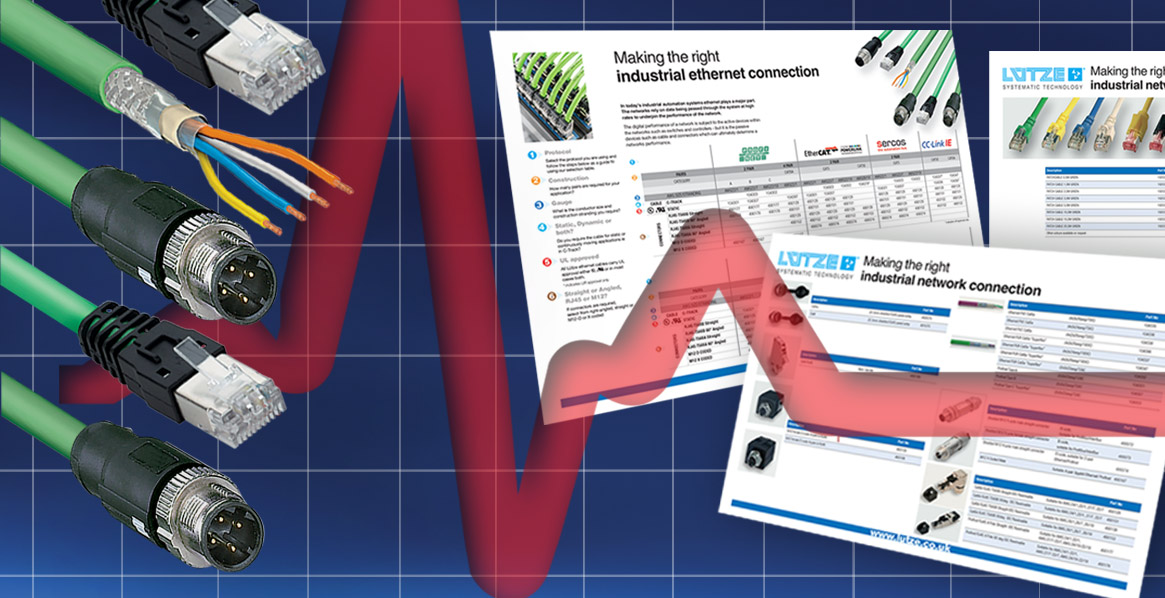 Lütze Ethernet Connectivity Guide
Download your FREE ECG and make the right connection. So easy to use… Simply choose the protocol you are using and follow the simple steps to make the right connection.
Networks rely on data being passed through the system at high rates to underpin the performance of the network.
The digital performance of a network is subject to the active devices within the networks such as switches and controllers - but it is the passive devices such as cable and connectors which can ultimately determine a networks performance.
With our Ethernet Connectivity Guide, simply select the protocol you are using and follow the easy steps...
How many pairs are required for your application?
What is the conductor size and construction stranding you require?
Do you require the cable for static or continuously moving applications?
UL approved? All Lütze ethernet cables carry UL approval either, or in most cases both.
Straight or Angled, RJ45 or M12?
Make the right connection